Podcast: You Can't Save Every Lighthouse: Building Consensus through Local Climate Adaptation Planning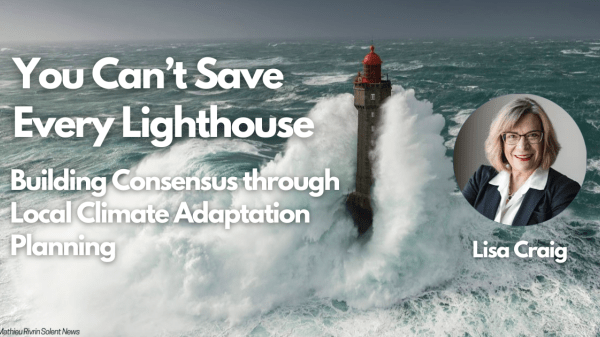 In episode 170, Lisa Craig of The Craig Group joins the podcast to discuss how her company supports local governments, community groups, cultural organizations, and state, national and tribal partners in adapting to climate change. 
We also discuss the challenges of adapting cultural resources in a changing climate. Doug and Lisa discuss the implications of suing a local government to adapt to climate change. Lisa shares stories of working with communities and describes in detail how they get very different stakeholders to collaborate on adaptation planning. In a segment, 'adapt or abandon', Lisa gives her professional opinion on what historic resources should be preserved and which ones we might have to abandon. It's a provocative conversation but ultimately one many of us will have to have. Lisa also shares her unique professional journey in the adaptation sector. We also get a sneak peek of some work America Adapts will be doing with Lisa's team in Trinidad and Tobago in 2023.
Episode here.