"Gyaangee: Beyond Being Silenced" (Documentary)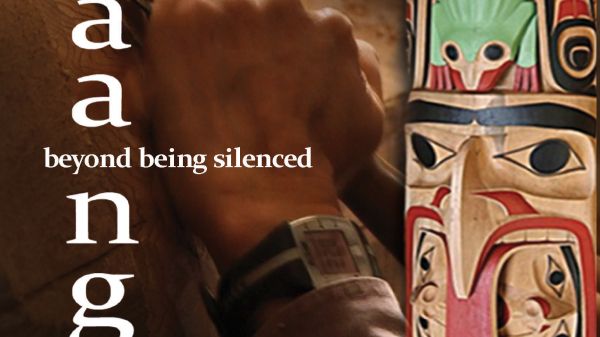 In this sequel to the feature-length documentary HAIDA MODERN, Robert Davidson, the articulate and engaging master carver, uses old photos showing how he once created a totem pole called 'We Were Once Silenced'; a work dedicated to the memory of the wrongs suffered by his people at the hands of the captains of colonization.
In his new, more hopeful work, however, Robert celebrates the cultural and political reawakening of the Indigenous peoples of the world in general, and the Haida Nation in particular, with a pole called 'Gyaangee: Beyond Being Silenced'.
The viewer is treated to the extraordinarily beautiful shapes and curves of the master's work. Most importantly we're given access to the mysterious world of the supernatural creatures who populate Haida mythology and their spiritual worldview.
14 minutes
Directed by Charles Wilkinson, Tina Schliessler
"Vibrant as the painted pole itself, the story of 'Gyaangee: Beyond Being Silenced' beautifully illustrates what happens when you invite creativity into the world. The film reveals Robert Davidson's dedication to collaboration and knowledge sharing. We witness the artist's deep knowledge of how to bring Haida histories into physical form as he brings this pole to life." Kathryn Bunn-Marcuse, Director, Bill Holm Center for the Study of Northwest Native Art, University of Washington