Granddaughter's Eyes - A Music Video on Climate Action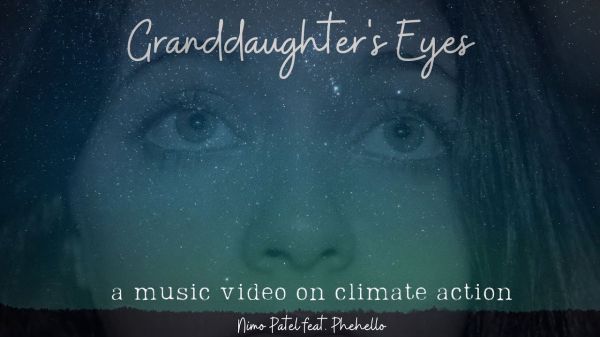 Hi, my name is Nimo, I run a non-profit called Empty Hands Music, which uses music to inspire positive change. As Earth Day (April 22) approaches, I would like to share with you a brand new song and music video called "Granddaughter's Eyes" that offers a uniquely moving perspective on climate action. It could be an excellent tool to facilitate deeper conversations between educators and students on climate change—in a fun way! 
Watch and share  "Granddaughter's Eyes" Music Video: https://youtu.be/Xb99Cznj9x8
Some lyrics from the song: 
We're running out of breath, cuz we're cutting down the pines,
running out of water, so we're cutting in the lines
7.7, 8 billion and the 9, human beings watching the land sink while the water rises,
Additional Resources: Lesson Plan for Students + 21-Day Climate Action Challenge
We have also created a lesson plan/student engagement interaction tool for the music video so that it could be further used in climate education: https://tinyurl.com/4enuskez
Also, we welcome you to join a 21-Day Climate Action Challenge, which begins on April 22, 2023. Hosted by ServiceSpace, a non-profit organization for everyday heroes and change-makers to create social change while leading with inner transformation, this challenge aims to assist individuals in taking practical steps towards reducing their carbon footprint and creating positive change in their communities. To register for the challenge and obtain additional information, please use the following link: https://pod.servicespace.org/apply/climate.
Please feel free to share it widely with your community, and together, let us continue to spread a message of hope and encourage meaningful action towards a brighter and more sustainable future for all.