English & Spanish Research Article: Disaster Risk Management: Competencies for a New Hydro-Environmental Culture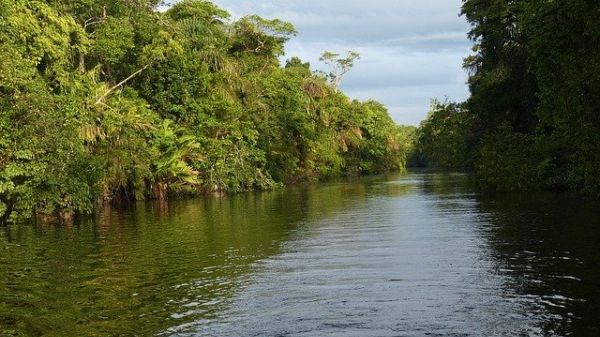 "Gestión de Riesgos de Desastres: Competencias para una Nueva Cultura Hidroambiental"
Jeannette Arauz Muñoz, Cristian Moreira Segura, Claudia Charpentier Esquivel, Gustavo Barrantes Castillo
**English translation below
El propósito del estudio fue elaborar y validar competencias, metodologías y recursos didácticos para una nueva cultura hidroambiental en el manejo del riesgo de desastres en estudiantes y docentes costarricenses del segundo ciclo de la Escuela Elemental Excelencia Cahuita en Limón.
La investigación se desarrolló con un enfoque cualitativo de carácter interpretativo y propositivo donde participaron nueve expertos nacionales e internacionales (3 expertos en gestión de riesgos de desastres (grupo 1), 3 expertos en cambio climático (grupo 2) y 3 expertos en educación (grupo 3) a través de la aplicación del método Delphi que consistió de tres fases: preparatoria, consulta y consenso.
Los resultados indican que los grupos 1 y 2 elaboraron 43 competencias para luego validar diez por cada grupo. El grupo 1 distribuyó las competencias en conceptuales, internas y externas. El grupo 2 solo competencias cognitivas, tanto para los niños como para los maestros, tomando en cuenta los siguientes indicadores, recursos didácticos y metodologías. En la fase 3, el grupo 3, ajustó y validó las competencias elaboradas por los grupos 1 y 2 que consisten en 20 competencias, y una serie de recursos y metodologías. Se concluye que las competencias son un aporte que garantizará, en la medida de su práctica, una mejor preparación ante eventos de vulnerabilidad y riesgo causados por el cambio climático.
El material educativo de referencia podría ajustarse para otras regiones de Costa Rica y de Latinoamérica. Está colgado e na siguiente dirección: https://www.revistas.una.ac.cr/index.php/uniciencia/article/view/15250/23973
**
"Disaster Risk Management: Competencies for a New Hydro-Environmental Culture"
Jeannette Arauz Muñoz, Cristian Moreira Segura, Claudia Charpentier Esquivel,  Gustavo Barrantes Castillo
The purpose of the study is to develop and validate competencies, methodologies, and teaching resources for a new hydro-environmental culture in disaster risk management for Costa Rican students and teachers of the second cycle of the Cahuita Excelencia Elementary  School in Limón. 
The research was developed under an interpretive and propositional qualitative approach with the participation of nine national and international experts (3 experts in Disaster Risk Management [Group 1], 3 experts in Climate Change [Group 2], and 3 experts in Education [Group 3]), using the Delphi method which consisted of 3 phases: preparation, consultation, and consensus. 
Results indicate that Groups 1 and 2 developed 43 competencies, in which ten were validated by each group. Group 1 distributed competencies into conceptual, internal, and external, while Group 2 only distributed cognitive competencies, both for children and teachers, taking into account indicators, didactic resources, and methodologies. In conclusion, the competencies guarantee a better preparation for managing vulnerability and risk caused by climate change.
This approach can be adapted to other regions in Costa Rica and Latin America. Find the research article and educational materials in the following link: https://www.revistas.una.ac.cr/index.php/uniciencia/article/view/15250/23973