Earth School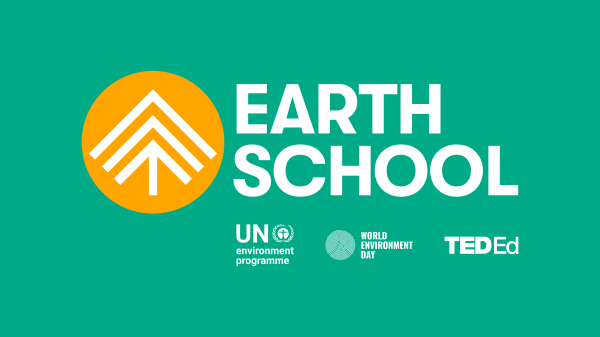 During this moment of schooling at home, many teachers and parents are looking for top quality educational resources to help their kids learn about solutions to our most pressing challenges. To meet this demand, UNEP, TED-Ed, and partners have joined forces to offer Earth School—a new platform offering quality online environmental education material.
Kids can embark on a month of daily adventures—or Quests—that will help them understand and celebrate our natural world, while learning about how dependent we are on our planet.
Now more than ever, we need to protect, nurture, and care for Earth— so learn something amazing every weekday between Earth Day (April 22) and World Environment Day (June 5).
Within each lesson, you'll find fascinating resources compiled by Earth experts and ideas for getting involved in ways that count. Learn more, create, act, and share your journey (#EarthSchool) towards a cleaner and greener life.