Climate Change in Higher Education Policy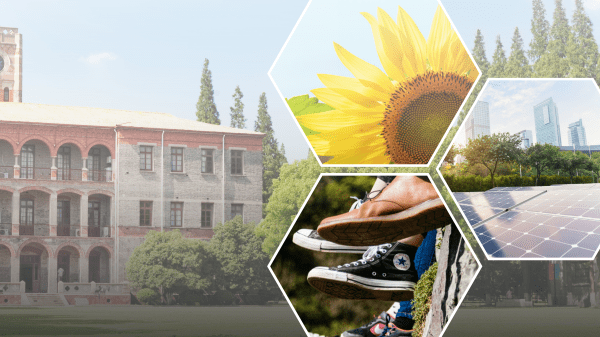 NAAEE and the Monitoring and Evaluating Climate Communication and Education (MECCE) Project are once again excited to release the findings of a comprehensive analysis of higher education climate change education policy in the United States. Please read the full report, attached to this post. Here's a summary of what is inside:
About the Research
This higher education study reviewed 764 publicly available policies across all 50 U.S. states and the District of Columbia. The policies were collected from a sample of 230 public higher education institutions and 36 state boards of higher education.
When selecting institutions to include in the sample, the following characteristics were considered, when possible, for each state:
Five public institutions per state
Accredited institutions only
A ratio of universities, colleges, technical institutes, and community colleges (2:1:1:1)
Range of urban/rural settings
Range of student body size
The sample was also proportionally representative across all states for the following characteristics:
Research intensive institutions (i.e., R1 and R2 institutions)
Climate-affiliated institutions (i.e., Second Nature University Climate Change Coalition, Second Nature Climate Leadership Network, and We Are Still In institutions)
Sustainability-affiliated institutions (i.e., Association for the Advancement of Sustainability in Higher Education (AASHE), Sustainability Tracking, Assessment & Rating System (STARS) rated institutions, and Global Council for Science and the Environment (GCSE) institutions)
Minority-serving institutions (i.e., Historically Black Colleges and Universities, Tribal Colleges and Universities, etc.)
In the study, "policy" refers to official education policy texts, such as strategic plans, teaching and learning policies, operations policies, sustainability policies, emissions reduction policies, and community partnership policies. The study used a "whole institution approach" for data collection and analysis, which includes five domains of institutional activity: 1) overall governance, 2) teaching and learning, 3) facilities and operations, 4) community partnerships, and 5) research. A whole institution approach has been found to be effective for ensuring broader and deeper incorporation of climate change across higher education policy and practice, and is also recommended by international and intergovernmental bodies such as UNESCO and the International Association of Universities.
Summary of Findings
1. A majority of institutions did not have climate change content in their policies.
2. Policies published within the past ten years included more climate change content than those published more than ten years ago.
3. Climate change content was typically only included in relation to one domain of institutional activity, and was more commonly found in overall governance or facilities and operations policies.
4. "Emissions" and "climate change" were the most commonly used terms to discuss climate change. Discussions of energy were often related to carbon offsets; it was rare for institutions to mention climate change mitigation or adaptation in policies.
5. There was little mention of climate justice or Indigenous knowledge in addressing climate change.
6. Climate- and sustainability-affiliated institutions were more likely to have climate change content in their policies.
7. Urban, larger, and more research-intensive institutions were more likely to have climate change content in their policies.
8. Institutions were more likely to have climate change content in their policies if they were located in states that: are Democrat-led, have a state climate plan, or are affiliated with the United States Climate Alliance.
9. State board of higher education policies rarely included climate change.
For more information about this report, please contact Sarah Bodor, Director of Policy & Affiliate Relations at NAAEE, at sarah@naaee.org. 
Acknowledgments
Study oversight and authorship were led by Marcia McKenzie and Kristen Hargis. Intellectual and design contributions were made by NAAEE project leads Judy Braus and Sarah Bodor, and by Nicola Chopin and Yanyu Li from SEPN/MECCE Project. Contributions to data collection and analysis were made by Postdoctoral Scholar Kristen Hargis, and Research Assistants Yanyu Li and Steffanie Mallow. The project team also extends gratitude to the advisory committee members Joe Heimlich, Joseph Henderson, Christina Kwauk, Shaun Martin, Martha Monroe, Deb Morrison, Frank Niepold, and Billy Spitzer who provided guidance on the proposed data collection and analysis methods used in this study.