Climate Change Education and Mangrove Restoration (video narrative)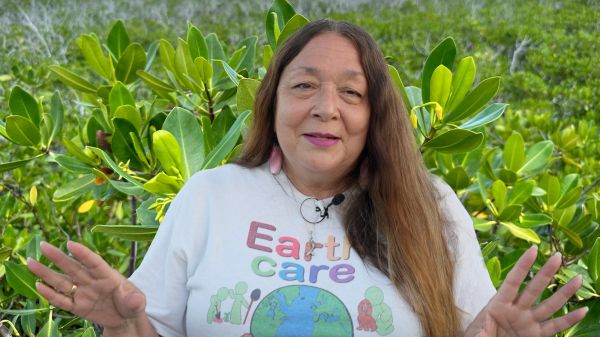 The Bahamas is an island country that faces an uncertain future. Human-caused climate change makes hurricanes more severe. It presents a major issue for the survival of people and ecosystems. In this episode, we meet Gail Woon from EARTHCARE. This local environmental education organization helps community members connect to nature, restore the environment, and adapt to climate change. Gail shares her experiences and background, which influenced her program's activities. We can learn how she engages the island residents in ecosystem stewardship. Enjoy Gail's story!
Interestingly, before sharing her experiences, Gail Woon took the "Environmental Education & Community Engagement" online course with Cornell University, developed for the NAAEE ee360+ program. Along with other course participants, Gail learned from the NAAEE Community Engagement Guidelines for Excellence, and her case study is included in the course ebook.