Student Conference on Conservation Science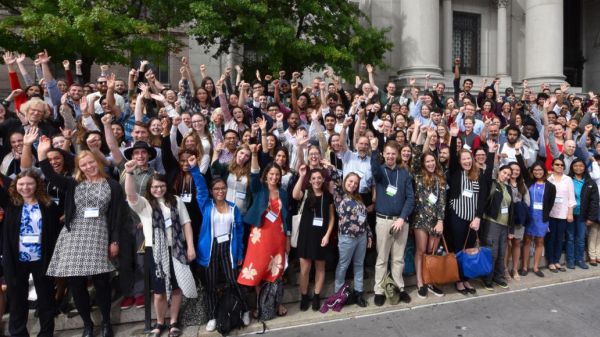 Who should apply?
If you're currently an undergraduate or graduate student, post-doc, or early career professional, we encourage you to apply. Applications will be considered from any conservation-related field, including work in the natural sciences, social sciences, or the humanities. Selection will be based on application quality and relevance to conservation.
Submit an abstract!
If you wish to present your work as a talk, speed talk, or poster you must submit an abstract outlining a research project that you have completed or are currently conducting. If you plan to present on research that has not yet been conducted, your application will only be considered for the poster session. All submissions must be made online. Visit our website for more information on the application and registration process. The application window is open now through April 3, 2020 at 12pm EDT.
About the Conference
The Center for Biodiversity and Conservation and its partners invite students, postdocs, and early-career professionals to take part in the 11th annual Student Conference on Conservation Science – New York (SCCS-NY).
As a part of the only international series of conservation conferences featuring students, SCCS-NY provides opportunities for emerging scientists to professionally network, gain experience, and present and get feedback on their work. Interactions with peers as well as leaders in science, policy, and management will encourage collaborations, inspire further research, and create lasting professional connections.