National Public Lands Day 2023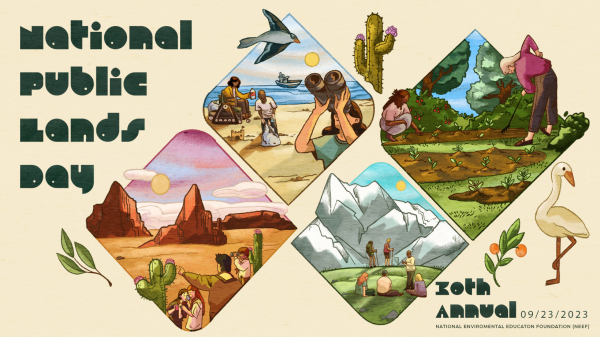 Since 1994, National Public Lands Day (NPLD) has united communities in the care and celebration of our nation's public lands. From trail maintenance to tree plantings and educational activities to cultural celebrations, volunteers of all ages and abilities unite to make a lasting impact. Join the National Environmental Education Foundation and partners for the 30th annual National Public Lands Day (NPLD) on September 23, 2023. Registration is now open!
NPLD is more than just a clean-up—it's a chance to connect with new communities, enjoy outdoor activities, and support physical and mental health. It's also an opportunity to use our public lands for education, recreation, and environmental conservation. By hosting a volunteer event, you can be part of this incredible movement that preserves our natural resources for future generations.
Discover more about NPLD, the nation's largest single-day volunteer effort for public lands. Register your event on NEEF's interactive map to get started.