Become a One Tree Planted Tree Ambassador!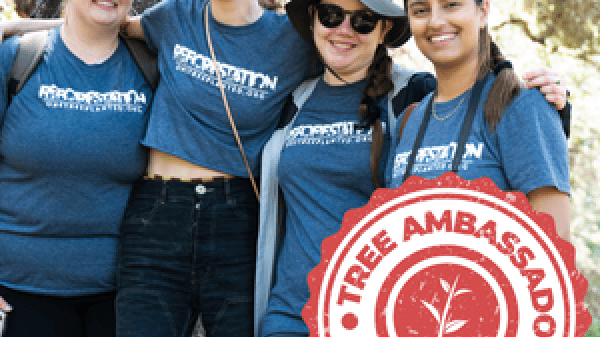 We are looking for Tree Ambassadors at Universities and Colleges around the world.
Making an impact isn't about one person taking one big action, it's about a community of like-minded people coming together and taking small actions every day. Tree Ambassadors are passionate environmental stewards who want to represent One Tree Planted — and aren't afraid to get their hands in the dirt to make an impact at work, at home, or school. Together, we are building a community of tree lovers around the world who are doing their part, one tree at a time.
As a Tree Ambassador you will have opportunities to fundraise, volunteer, amplify, and learn within the One Tree Planted network. Become connected to other nature lovers and environmental activists through our exclusive Discord server, first access to tree planting event registration, webinars, and more!