2020 LOCAL SOLUTIONS: EASTERN CLIMATE PREPAREDNESS CONFERENCE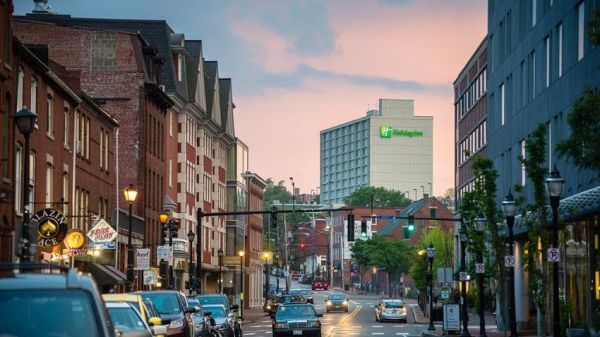 Our Vision for this Conference
Antioch University, along with the Environmental Protection Agency and NOAA in the past years, have successfully convened and facilitated three regional conferences that have attracted over 1000 participants. This time, the conference will create a collaborative roadmap for action for our northeast region. Our conference will empower participants to begin to take action steps that center climate equity.
Keynote experts and panelists will discuss climate migration, financing, and equity issues. Sessions will begin with best practices and lessons learned on implementing climate resilience in affordable and accessible housing, sustainable transportation and mobility, strong local economies and workforce development, along with healthy neighborhoods and healthy people. These sessions will develop into facilitated communities of practice that will develop a roadmap of action steps for the northeast.
On the first day of the conference, bike or walk with fellow climate rock stars to learn about the city of Portland and how they are addressing climate change. Plan on joining us the Sunday night before the conference for a networking cruise that will feature an interactive discussion with a marine scientist about impacts to the harbor.
Participants that attend will have substantial networking opportunities, form key partnerships through facilitated communities of practice, access to experts for legal advice and communication strategies, learn how to effectively include an equity lens into climate action work, and will leave with a coordinated and collaborated roadmap for climate action.
Who Should Attend?
Municipal and Regional government staff, local elected and appointed officials, municipal committee members, and community-based organizations. In addition, organizations and service providers that support the target audience will need to be present. We will encourage teams representing community groups and government partners to attend.
Relax at our conference hotel, The Holiday Inn by the Bay, which offers magnificent views overlooking Casco Bay, downtown Portland, ME, one of the oldest working harbors of the Atlantic, the White Mountains and the city skyline.
A special conference rate of $145/night is available. Please use the registration link here or on our website to book your hotel room as part of our conference room block.