NAAEE Accreditation: Distinguished College and University Programs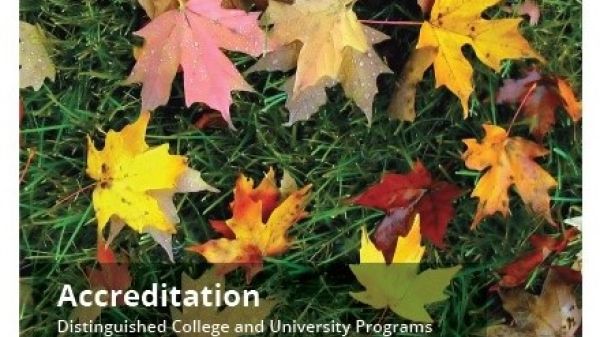 NAAEE Accreditation: Distinguished College and University Programs
Application Deadline: April 15, 2017
In 2014, NAAEE launched an exciting new initiative designed to formally recognize distinguished college and university environmental education programs that are developing the kinds of environmental educators we need in the field. Graduates of these programs are experiencing curriculum and training that will translate to best practices in EE across a variety of learning contexts.
NAAEE Accreditation provides third party, standards-based recognition of high-quality undergraduate and graduate programs. Accreditation is based on criteria set out in Professional Development of Environmental Educators: Guidelines for Excellence (NAAEE 2017), and requires the submission of a Self-Study Audit. For Accreditation to be awarded, the Self-Study Audit is reviewed and approved by a panel of environmental education professionals assembled and trained by NAAEE.
Who should apply for Accreditation?
Accreditation is open to all college/university environmental education programs that meet the NAAEE Professional Development of Environmental Educators: Guidelines for Excellence (2017), including but not limited to college/university undergraduate and graduate environmental education majors, environmental education minors, environmental education certificate programs, and other cross-disciplinary or integrated studies programs. Because Accreditation examines both how the program design is aligned to the Guidelines and how program participants are assessed against those same Guidelines, programs need to provide assessment data for at least two years. New programs should wait to submit their Self-Study Audit until they have at least two years of available assessment data. 
Who has been Accredited?
Five programs--Montreat College, Eastern Kentucky University, Nova Southeastern University, University of Wisconsin at Stevens Point, and Southern Oregon University --are the first institutions to receive recognition. We want to applaud their efforts. We also hope this is just the start of expanding high quality EE in higher education. 
Deadline: Accreditation applications are due April 15, 2017.  For more information, please contact Bora Simmons (borasimmons@gmail.com) or visit the NAAEE website to download a copy of the application packet.