Master Naturalist Program Introduction and Application at Whitfield Wildlife Conservation Area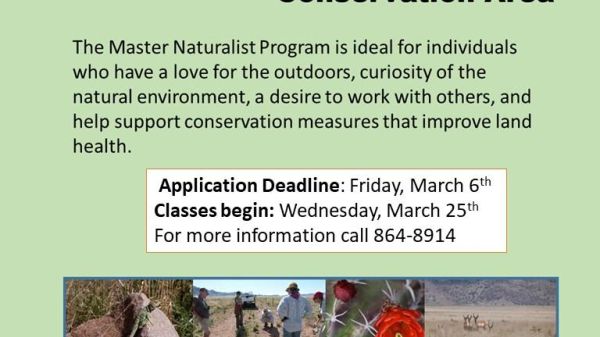 This is an adult program that is all about life long learning and pursuing various ways to protect and restore wildlife habitat all while teaming up with other individuals to help care for our natural world! There will be an information session all about this great program at Whitfield on Saturday, Feb. 29th from 10am-11am.
The classes will begin on Wednesday, March 25th and run Wednesdays and four Saturdays until May 20th doing various outdoor and indoor activities to help re connect with the environment through culture, nature journaling, environmental education, wildlife observation, water distribution and conservation and soil health.