Making Moves: Creating Conservation Movements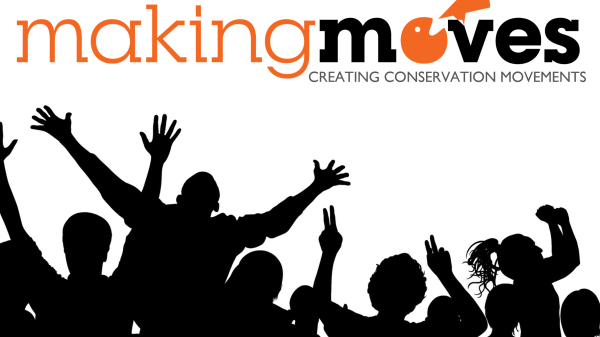 Learn to design an outreach and engagement plan that motivates action and change for the planet! Making Moves is an interactive, 8-week online program for conservation, climate, and sustainability practitioners looking to acquire new skills in mobilizing audiences and stakeholders.
In our work, we need more people to take more proactive steps toward creating a healthy planet. And we needed them to do it yesterday!
This course is for you if you're feeling frustrated that more people are not getting engaged in your programs, and you're not sure what else you can say or do to get them motivated.
Over the course of 8 weeks, we will dig into the details of the behaviors we're asking people to adopt, the audiences we're targeting, their barriers and motivators, and the methods for turning those insights into compelling outreach messages.
You will be joining a network of over 300 behavior change enthusiasts who are applying these concepts to projects around the world. Whether you are working to keep cats indoors, increase affinity for a key species, grow your volunteer crew, or cultivate sustainable practices, you will leave the course feeling energized and confident to start and grow your own conservation movement.
Get all the details for what the course teaches and provides at the course site.
The next course dates run from September 15 through November 3.
Registration closes September 5.