Introducing Outdoor Learning: Part 1 Physical & Mental Health Benefits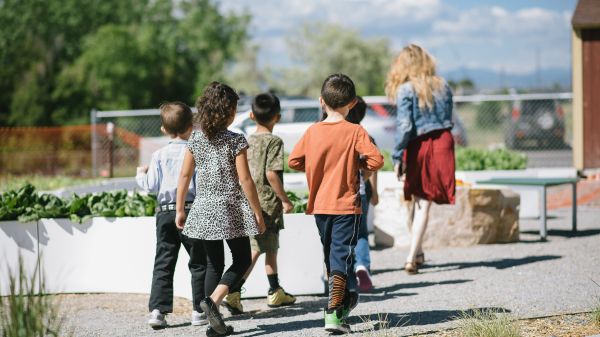 Introducing Outdoor Learning is a four-part webinar series hosted by the US Department of Education, Big Green, Ecorise, Green Schoolyards America, Out Teach, and FreshFarm Foodprints. In Part 1, hear from Big Green about the physical and mental health benefits of outdoor learning!
This 4-part webinar series will offer clear and direct guidance on why and how your district can better invest in outdoor education using these resources.
In each session, a panel of expert speakers and school, district, and state-level practitioners will present data and experiences to support you to take action now to build out the support needed to get more students learning outside more of the time. Across all sessions, information will be shared to center equity and support funding strategies as well as allow time for questions and discussion. Educational leaders at the state, district, and school levels are encouraged to attend.
Series Schedule
April 6, 2022: Physical and Mental Health Benefits of Outdoor Learning hosted by Big Green
April 27, 2022: Teaching and Learning Outside hosted by Out Teach
May 11, 2022: Creating Outdoor Spaces: The Infrastructure of Living Schoolyards hosted by Green Schoolyards America
May 25, 2022: Equity in Outdoor Education & Environmental Justice hosted by EcoRise.
*All sessions are at 2-3pm PT / 5pm ET