Environmental Education: Trans-disciplinary approaches to addressing wicked problems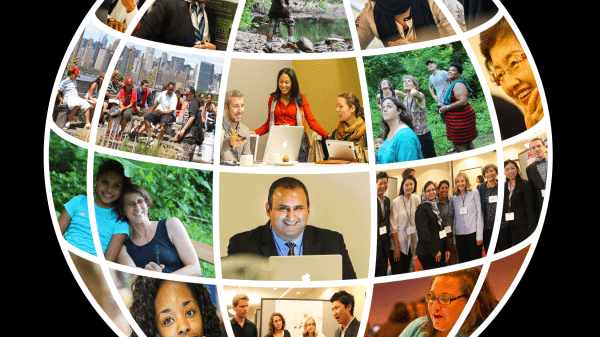 Cornell University, University of Bristol, Gothenburg University, North American Association for Environmental Education, and other collaborators are offering a new online course called Environmental Education: Trans-disciplinary approaches to addressing wicked problems. As a participant in this course, you will have access to short lectures, readings, and multi-media resources contributed by over 40 US and global experts in environmental education and related environmental fields. And you will join an online community of environmental professionals from over 90 countries.
Dates: February 1 – April 24, 2016 for 12-week Expert Certificate; February 1 – March 11, 2016 for five-week Achievement Certificate.
Course Goal: Participants gain the understanding, skills, and professional networks to work as environmental education professionals in concert with other disciplines and sectors to address environmental, sustainability, and conservation issues.
We encourage you to sign up with colleagues and form local or online groups to discuss the course materials and work together on the course project. Applications for leading local, interest, and bilingual groups are available on the course site.
For more information including registration, course prospectus, list of instructors, and information about taking the course as a local or online interest group, go to: www.GlobalEE.net
To begin meeting instructors and participants, join us on the course Facebook group: https://www.facebook.com/groups/GlobalEE/.
To view an example course case study, go to: Reconnecting a River: https://storify.com/kcsnyder/reconnecting-a-river
We look forward to your participation!
Marianne Krasny, Professor
Yue Li, PhD Candidate
Anne Umali Ferguson, EECapacity Program Manager
Brian Hutchison, Online Course Manager
Kim Snyder, Online Course Assistant
Bryce DuBois, Course Community Leaders Coordinator
Cornell University, Civic Ecology Lab
The Global Online Course is part of the EECapacity national environmental education training program.