Enterprise Resilience - Embracing Change in a Turbulent World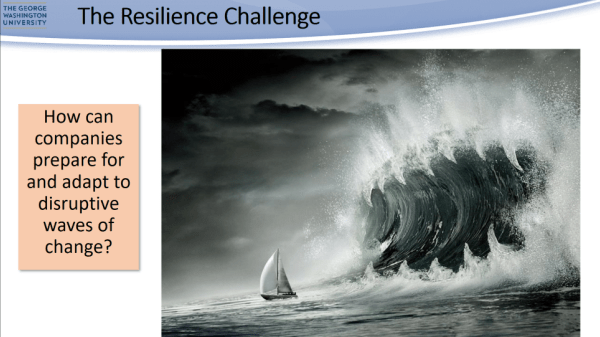 Online self-study and live webinars with the instructor.
Students that take this professional course will be introduced to the concept and practice of enterprise resilience—defined as the capacity for organizations to survive, adapt, and grow in the face of turbulent change. Natural and biological systems have evolved a variety of resilience mechanisms that can serve as models for society. The course is designed for educators, government and corporate decision makers, advisors and consultants. The course material is organized into three self-study modules of recorded lectures. Each module is followed by a 90-minute webinar with instructor, Dr. Joseph Fiksel, for student questions. Plan to watch all the recordings in each module to prepare for the weekly webinars. Students who want a certificate of completion in the material must successfully complete an online pass/fail test.
Course Dates: March 15 to April 6, 2020 (Students have until June 15 to complete the self-paced course)
Webinars: March 23, 30 and April 6, 2020 1:15 to 2:45 PM EDT
Registration deadline is March 20, 2020.
Price: $350.00