Earth Stories: Storytelling and Play in Nature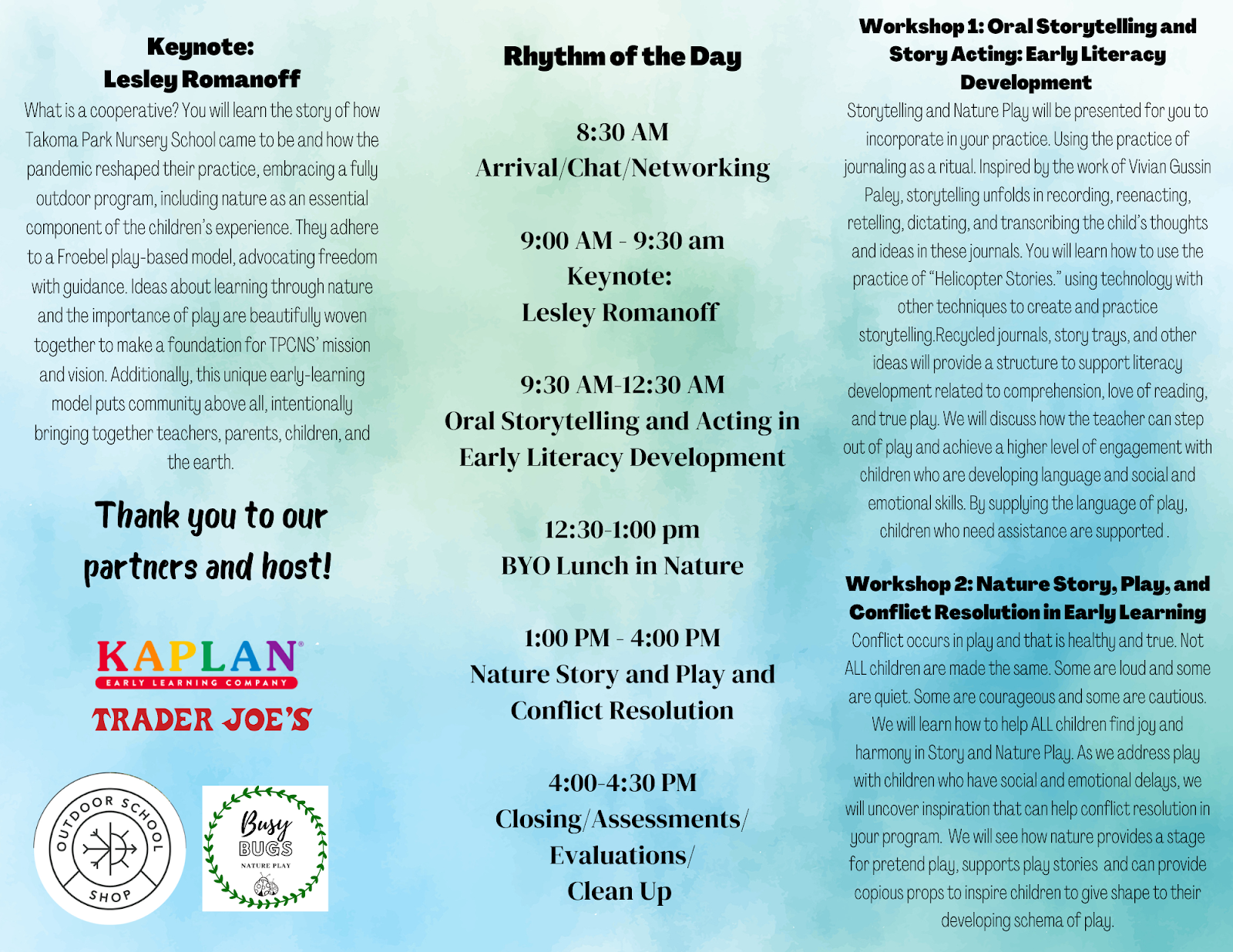 Flyer containing the information about the conference.
A one-day conference in nature and the gift of story. Participants will learn about moving programs outdoors, the longstanding history and influences of parent participation, and methodology for developing pure play through storytelling. MSDE 6 hours.
This conference is created and delivered by the Nature Learning Collective, visit the website for other virtual and in-person training opportunities.
Registration: Earth Stories: Storytelling and Play in Nature