The Compass to Nature: Teaching in the Outdoor Classroom, a 7-week webinar series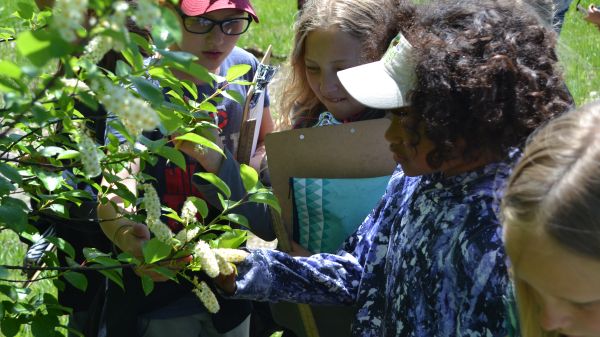 The Compass to Nature: Teaching in the Outdoor Classroom
A 7-week webinar series held on-line via WebEx. (No app required.)
Dates:  weekly on Wednesdays, June 9 - July 21, 2021
Session 1: June 9
Session 2: June 16
Session 3: June 23
Session 4: June 30
Session 5: July 7
Session 6: July 14
Session 7: July 21
This is a series; please register for and attend all dates.
All sessions are 2:00 PM - 4:00 PM CST (3:00 PM - 5:00 PM EST). Length: 2 hours each date.
This free distance learning series features the innovative Compass to Nature, a proven effective method to teaching outdoors. Just as a navigational compass enables us to​ guide our way outside, the Compass to Nature provides unfailing direction for all​ who seek to lead others in the development of a caring relationship with the world​ we live in.​ Join us as we explore the four cardinal directions for the Compass to Nature:​ place-based education, phenology, journals, and naturalists, plus the magnetic force​ of the sense of wonder, through indoor presentations and outdoor field exercises to​ build or enhance your skills.
We will also examine the impact to teachers, students, and​ families; school curriculum and academic standards; and distance education​ options for outdoor classrooms. The series culminates with the opportunity to​ reflect, plan, and share how you can apply the Compass to Nature to your site.​
The Compass to Nature was developed through the internationally-recognized Prairie Science Class​ partnership at the Prairie Wetlands Learning Center. Your presenters are Fergus Falls Public Schools 4th grade Prairie Science Class teacher Mona Davis and Instructional Systems Specialist Molly​ Stoddard, both located at the Prairie Wetlands Learning Center, U.S. Fish and Wildlife Service.
Who Should Attend: Formal and non-formal Educators, and all others engaging with students and the public, such as volunteers, members of Friends Groups, interns, and teachers in training. We encourage educators/staff to team up with a teacher(s) and participate in this series together.
To Participate Fully, You Need:
-- Internet access
-- A gmail email address to access resources in our Google classroom
-- Quick and easy access to the outdoors
-- Ability to dress comfortably for your local weather
To Register:
Visit https://doilearn2.webex.com/doilearn2/onstage/g.php?PRID=de17298df5335f92795bf571731be0a5
Certificate for continuing education units/clock hours available upon request.
Contact: Michelle Donlan at the National Conservation Training Center of the U.S. Fish and Wildlife Service, 304/876-7685, or by email, michelle_donlan@fws.gov
Reasonable Accommodation: The U.S. Fish and Wildlife Service is committed to providing access to this training for all participants. Please direct all requests for sign language interpreting services, close captioning, or other accommodation needs to Michelle Donlan, michelle_donlan@fws.gov or TTY 800-877-8339