2023 Nature-Based Early Learning Conference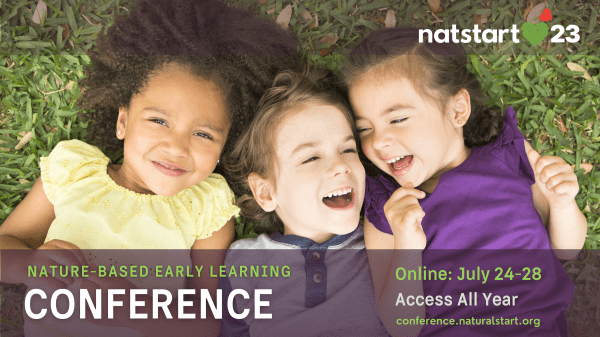 Registration is open for the 2023 National Nature-Based Early Learning Conference! This year's event will take place entirely online, launching with a week of live events July 24–28.
Featured speakers will explore, through their personal narratives, research, and collective experiences, how nature brings balance to young children, and all of us, by boosting our mental health and overall well-being. 
Here's what our previous Conference attendees have said (and why you'll want to tune in this year):
"This has been an incredible conference and experience and I am blown away by how you've created such a dynamic and enriching platform! Great work! Even if we're online next year, I will still attend!"
"Truly amazing. I have learned so much. And (bonus) I've got resources that were shared by presenters to KEEP me learning for months!"
Still not convinced? Here are more reasons you'll love the virtual conference experience.
Attendees have access to: 
A week full of live conference sessions (July 24–28)
A library of on-demand sessions
Virtual site tours, featured sessions, and conference workshop
All sessions on demand for a year
Personalized professional development certificates for every session attended 
Visit conference.naturalstart.org to register now, and let your friends and colleagues know you'll be joining us for #NatStart23!