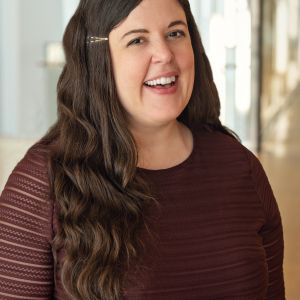 Emily Schaller
Professional Learning Facilitator
Shelburne Farms
Shelburne, Vermont,
Interests
Civic Engagement, Climate Change, Culture and Art, EE Certification, Justice, Equity, Diversity, and Inclusion, Service Learning, Sustainability
Social Links
Emily Schaller's appreciation of the natural world started during her childhood in Connecticut playing in the mud with her brother, hiking in the woods with her dad, and picking flowers and berries with her mom. She was a dedicated Girl Scout for 10 years, which helped instill in her a love of exploration and a sense of civic responsibility.
She pursued her interest in connecting people to the natural world and inspiring action to sustain it by earning her MS in Ecological Leadership and Education from the Audubon Expedition Institute of Lesley University. This unique program included 3 semesters of living and learning outdoors while traveling across different bioregions of North America in a retrofitted school bus. This transformational experience provided her with a deeper knowledge of herself as well as the role she could play in building connections between people, their communities, and their place.
She has since developed and delivered a variety of environmental education experiences for all ages at Naturebridge Yosemite, Teton Science Schools, and the University of Michigan's Center for Education Design, Evaluation, and Research (CEDER). Emily currently supports professional learning programs offered through Shelburne Farms' Institute for Sustainable Schools, focusing on education for sustainability, climate education, and food systems education.