Higher Education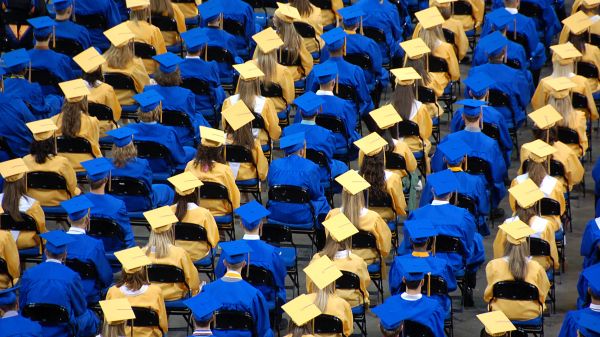 Instilling positive attitudes and knowledge about the environment are important components of environmental literacy. We also aim to share experiences that spark an interest and concern about the environment, promote curiosity, and motivate audiences to take action on environmental issues. In our role in higher education, we not only provide these experiences for our students, we also prepare them to lead these experiences for their future students and audiences.
These resources will help educators teach their students whose future work involves K-12 education, nature centers, national and state parks, museums, or outdoor residency schools.  The list is not meant to be exhaustive, but offer a few for guidance.  These resources could be for teachers or for students learning more about environmental education.
Communicating for climate change is a great book for environmental educators who want to teach about climate change. The first chapter is a quick overview of climate change science for high school or college students, which can be used to teach students climate change basics. Educators will appreciate the discussions of framing climate change and understanding the interplay between psychology and how a person thinks about this topic. Real life vignettes and stories of environmental educators will help the reader put themselves in the shoes of the educators described in the book.
Guidelines: Action orientation, Depth, Fairness and accuracy, Instructional soundness, Usability
Every environmental educator should have Claire Walker Leslie and Charles E. Roth's classic book on nature journaling on their shelves. It is a visually stunning book which guides environmental educators in closer observations of nature throughout the seasons. One of my favorite drawings is a deciduous tree drawn in the winter with a closer look at a stem with a winter bud and a mature fruit. It reminds us that observations can be done any time of the year. This book would be great paired with citizen science bud burst studies. Pencil drawings and water color paintings are included, with little notes for more detail about what was drawn. Drawings include the date, time, measurements and labels which bring the reader into the drawings. This book has been used in Elementary Science Methods classes to teach the basics of observation skills but can also be used in art, biology, ecology, and writing classes to note the fine detail found in nature. A curriculum web for nature journaling near the end of the book shows the variety of ways to include this topic in teaching across the curriculum.
Guidelines: Emphasis on skills building, Fairness and accuracy, Instructional soundness, Usability
Probes meant to help uncover students' ideas are the focus for the series of books Page Keeley and Laura Tucker wrote. This book particularly addresses ideas in environmental science and earth science, including topics like the following: What is a watershed; Are they talking about climate or weather; Groundwater; Is natural better; and The greenhouse effect. This is a great hook in class to understand what your students think about a subject. This series can be used as formative assessment at the beginning and end of a unit. Even though the book is intended for K-12 audiences, I have used these with my future teachers to better understand their thinking on topics. Adult learners can benefit from examining their own metacognition. The probe, "Is a chrysalis alive?" in this series of books prompted much discussion between my adult students and family members.