Thank You, eeADVOCATES! Recap of June 2022 Advocacy Call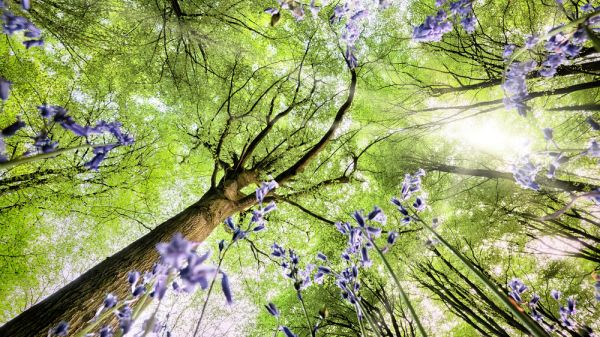 Read an overview of our Thursday, June 9 EE Advocacy Call hosted by Brock Adler, chair of the NAAEE Advocacy Committee; Jeanine Silversmith, RIEEA executive director; and Sarah Bodor, director of policy & affiliate relations at NAAEE.
Summary:
Outcomes of Dear Colleague Letters
New NAAEE K–12 Climate Change Education Resource!
Thank you to all of you who engaged in this year's appropriations work! We had a successful response to the call to sign on to Dear Colleague Letters, and we could not have done this without you.
House and Senate Signatures
A big thank you to the following Senators and Representatives who have signed the EPA National Environmental Education Act Appropriations Support Letter for the fiscal year 2023.
House Signatures

Rep. Nanette Barragán CA-44
Rep. Don Beyer VA-08
Rep. Jamaal Bowman NY-16
Rep. André Carson IN-07
Rep. Sean Casten IL-06
Rep. David Cicilline RI-01
Rep. Yvette Clarke NY-09
Rep. Steve Cohen TN-09
Rep. Gerry Connolly VA-11
Rep. Danny Davis IL-07
Rep. Diana DeGette CO-01
Rep. Mark DeSaulnier CA-11
Rep. Veronica Escobar TX-16
Rep. Jesús Garcia IL-04
Rep. Vicente González TX-15
Rep. Josh Gottheimer NJ-05
Rep. Jim Himes CT-04
Rep. Shelia Jackson Lee TX-18
Rep. Ro Khanna CA-17
Rep. Jim Langevin RI-02
Rep. Ted Lieu CA-33
Rep. Alan Lowenthal CA-47
Rep. Lucy McBath GA-06
Rep. Donald McEachin VA-04
Rep. Jared Golden ME-02
Rep. Jim McGovern MA-02
Rep. Jerry Nadler NY-10
Rep. Joe Neguse CO-02
Rep. Eleanor Holmes Norton DC
Rep. Tom O'Halleran AZ-01
Rep. Jared Huffman CA-02
Rep. Jimmy Panetta CA-20
Rep. Chris Pappas NH-01
Rep. Jamie Raskin MD-08
Rep. John Sarbanes MD-03
Rep. Jan Schakowsky IL-09
Rep. Terri Sewell AL-07
Rep. Adam Smith WA-09
Rep. Melanie Stansbury NM-01
Rep. Tom Suozzi NY-03
Rep. Juan Vargas CA-51
Rep. Marc Veasey TX-33
Rep. John Yarmuth KY-03

Senate Signatures

Senator Dianne Feinstein-CA
Senator Alex Padilla-CA
Senator John Hickenlooper-CO
Senator Richard Blumenthal-CT
Senator Raphael Warnock-GA
Senator Mazie Hirono-HI
Senator Brian Schatz-HI
Senator Ed Markey-MA
Senator Elizabeth Warren-MA
Senator Ben Cardin-MD
Senator Gary Peters-MI
Senator Debbie Stabenow-MI
Senator Maggie Hassan - NH
Senator Jeanne Shaheen-NH
Senator Cory Booker-NJ
Senator Bob Menendez-NJ
Senator Ben Ray Luján-NM
Senator Jacky Rosen-NV
Senator Kirsten Gillibrand-NY
Senator Ron Wyden OR
Senator Jack Reed RI
Senator Sheldon Whitehouse RI
Senator Bernie Sanders VT
Senator Tammy Baldwin WI
Follow up with staff and legislators to thank them!
Follow up with legislative staff to say thank you.
Use your newsletters and member emails to encourage others to say thank you.
Use social media to give a public shout-out.
Write letters to the editor of local newspapers.
Consider a follow-up invitation to visit a program or event.
We will continue to monitor appropriations for EE programs at both EPA and NOAA, where we are likewise hoping for modest increases in funding and perhaps some new money to support climate change education. 
Hot Off the Press! New K–12 Climate Change Education Policy Report
NAAEE collaborated with the Monitoring and Evaluating Climate Communication and Education Project (MECCE) to conduct an analysis of state-level policies across the U.S. related to climate change education.
Read the Executive Summary and Full Report
What's Next
This summer, NAAEE is launching a public polling survey for classroom educators and school administrators to learn more about their perceptions and attitudes about teaching climate change in schools. Stay tuned for more information! 
No Advocacy Call in July. Hope everyone has a chance for some time off this summer! 
Join the Advocacy, Policy, and Civic Engagement eePRO Group and sign up for eeADVOCATE to stay updated!