Students Taking the Lead: Insights from the PK–12 Youth Climate Summit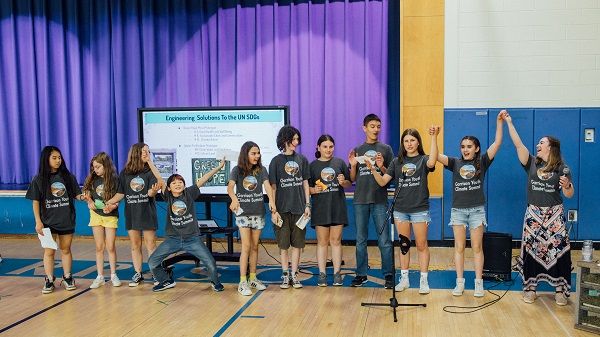 We educators see it every day: the aftermath of COVID in the classroom. Quarantines wore away schools' sense of community. Our students struggled to find their place in this new "normal." Fear, anxiety, and screen time have taken the place of going outside to explore with friends, looking under rocks, and just enjoying the sunshine for so much of today's youth. Students need connection—to each other, to themselves, and to nature—and so does our planet.
One of the most pressing issues for today's youth often goes unspoken, yet it's the foundation of an underlying and growing dread, so prevalent that it's coined a new name: eco-anxiety. Students terrified about climate change feel powerless. As the Coordinator of Environmental Education for the Garrison Union Free School District in Garrison, New York, I've witnessed the hopelessness and feelings of personal guilt from my students first-hand.
I have heard students say, "It's inevitable."
"It's terrible."
And "I wish there was something I could do to help."
This eco-anxiety, paired with the post-COVID yearning for connection, has fostered a potent cocktail of new and powerful needs among today's students.
On May 12th, 2023, I witnessed something truly special: the first-ever PK–12 Youth Climate Summit. The Summit seamlessly addressed the growing social-emotional-environmental needs of today's students, all while empowering them to take civic action through community-based conservation. Held at my school district, this event was a Symposium for elementary, middle, and high school students to connect to themselves, each other, and nature through curated hands-on workshops.
Kicking off the event were the ten 4th–8th-grade climate activists who led a Keynote Presentation based on their personal research-driven climate stories. Next in the day, PK–8 Garrison students became peer educators who presented their unique long-term sustainability projects to the public. These presentations strengthened their peers' environmental awareness, knowledge, and stewardship. Then, middle and high school students from seven other schools in New York and Connecticut led their own workshops, presenting their own eco-driven research. Topics ranged from the cost-benefit analysis of using recycled paper to the effects of Hurricane Sandy on Humpback Whale populations in the New York Bight, and everything in between. We also had five of our Garrison students work with a local journalist to report on the event. Students drove the learning and through that vision, fully immersed themselves in the Summit and what it stands for.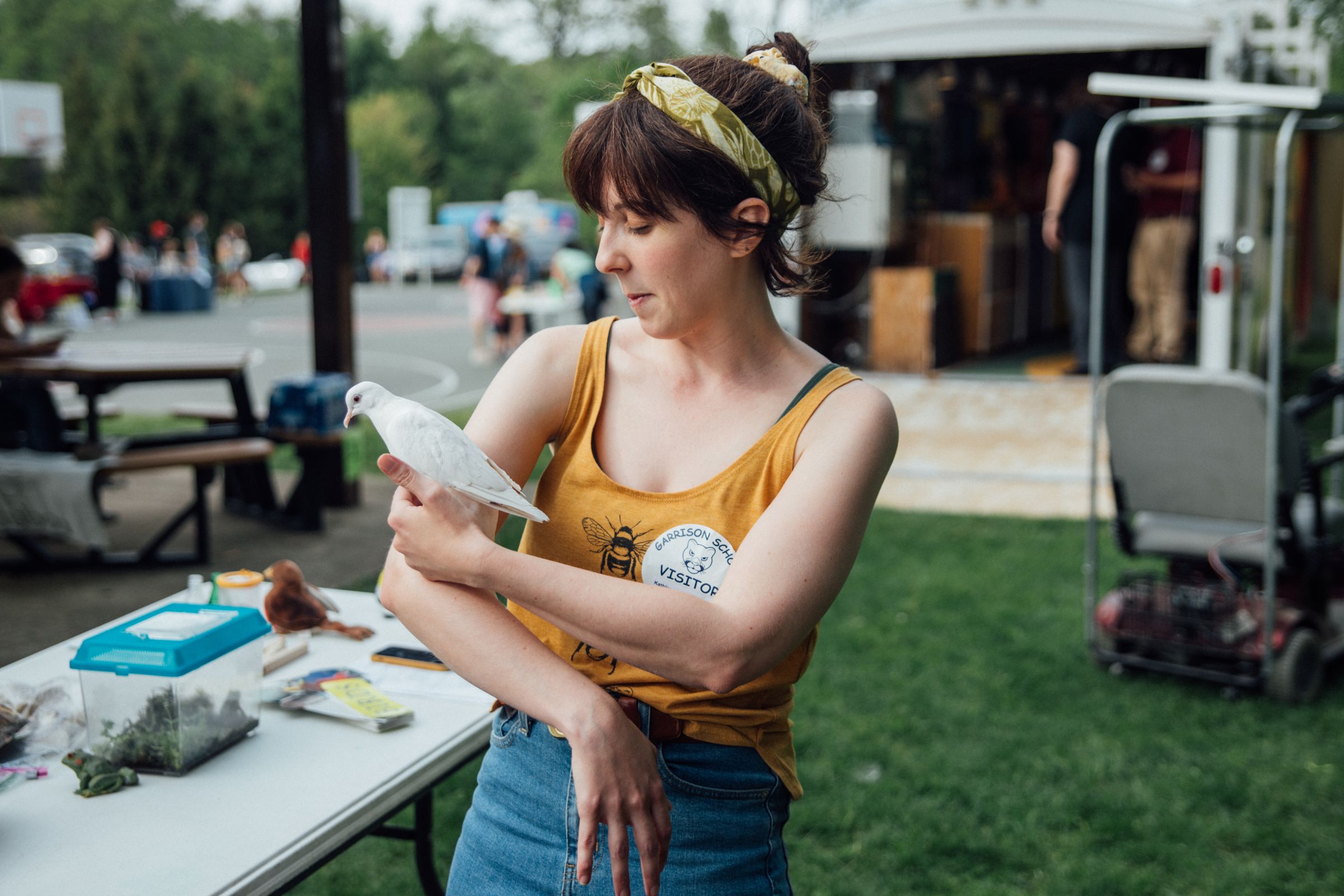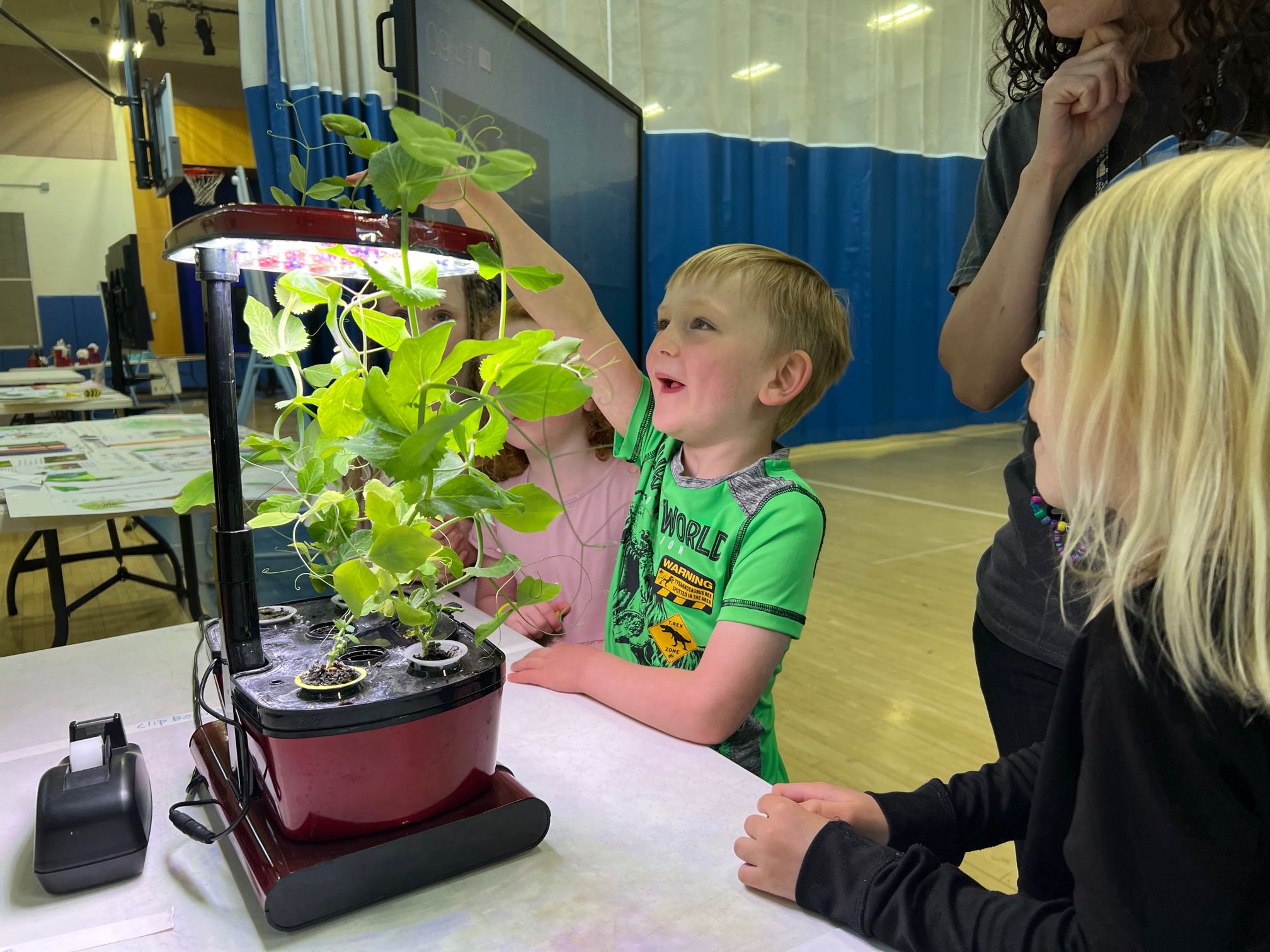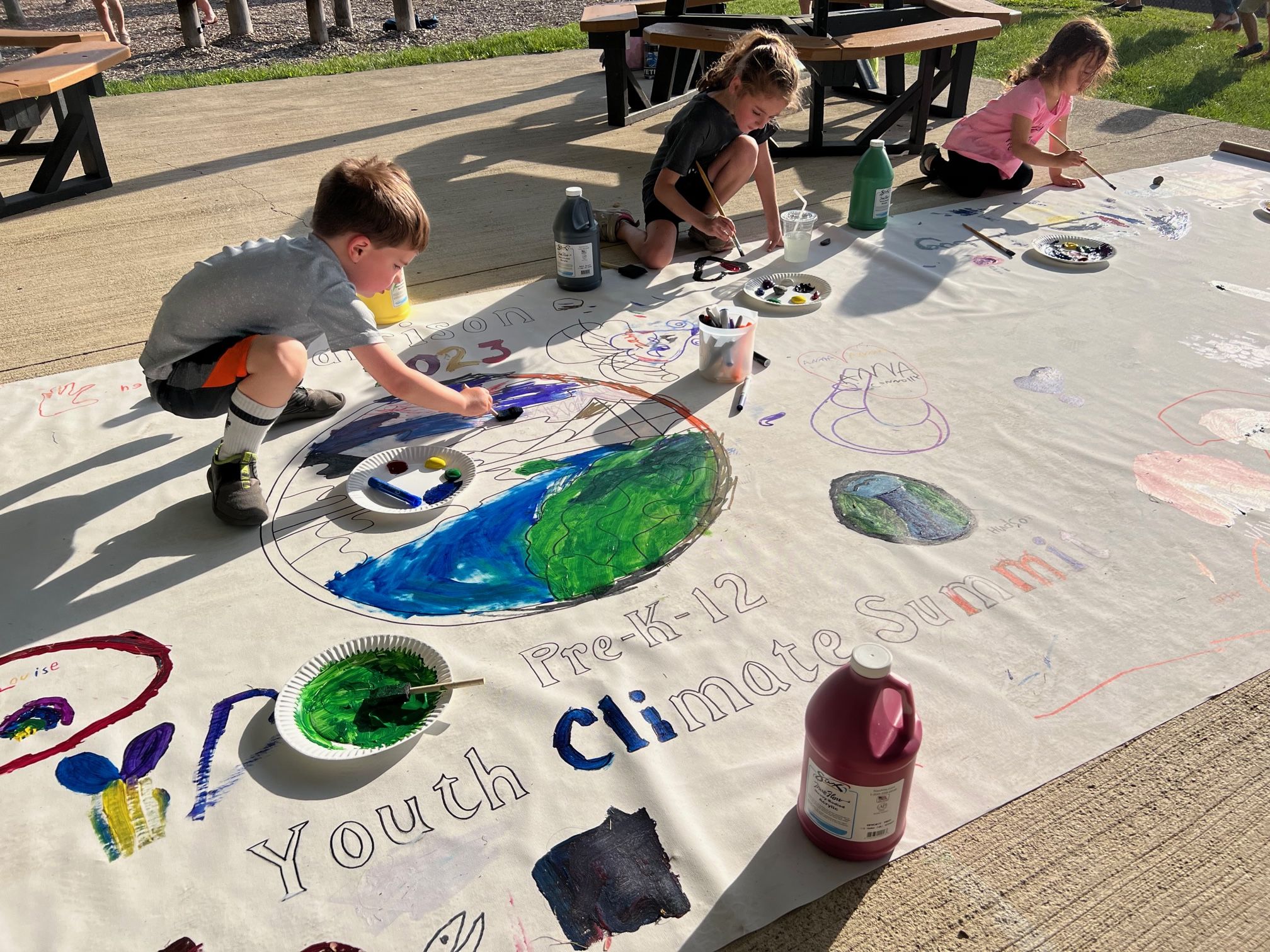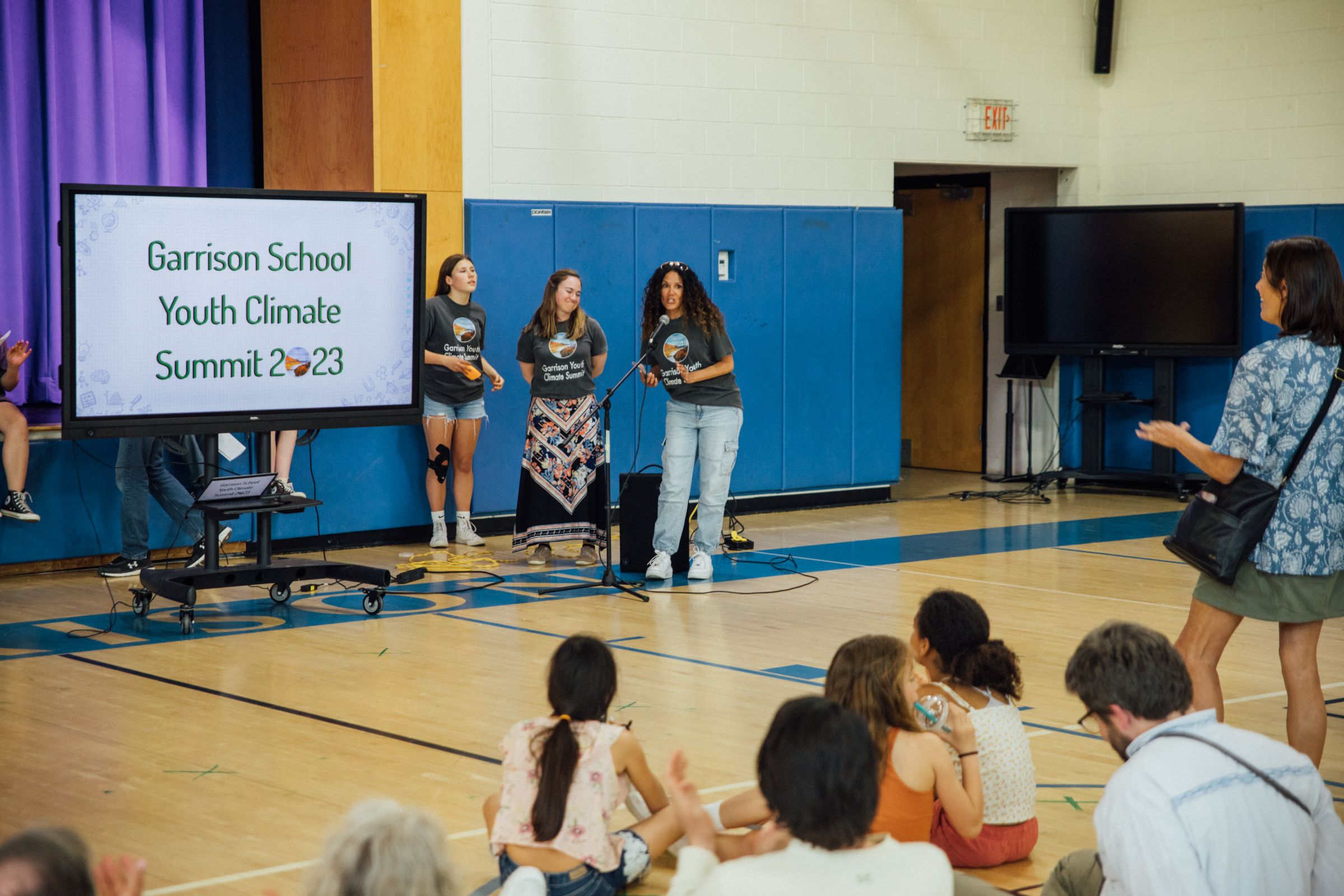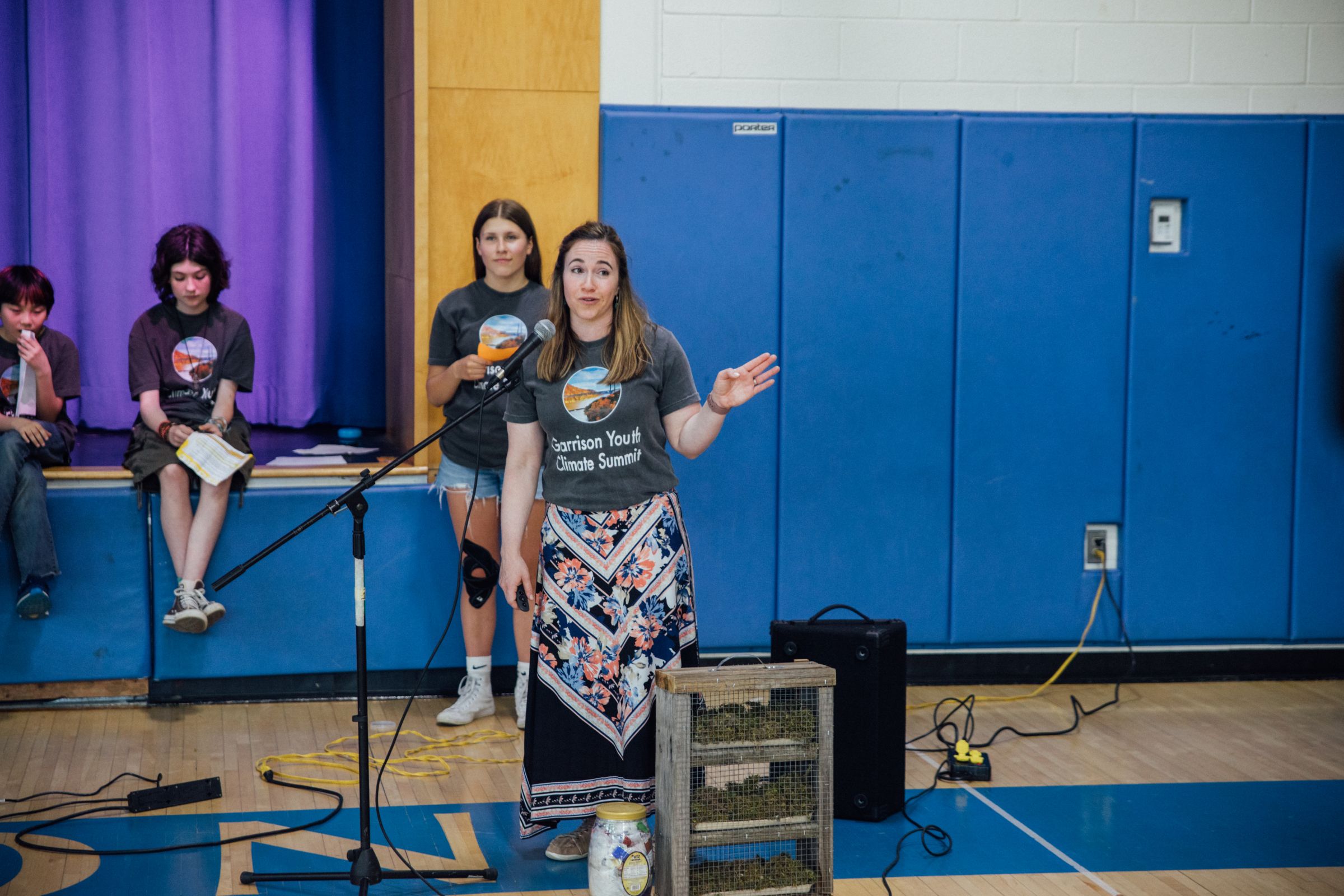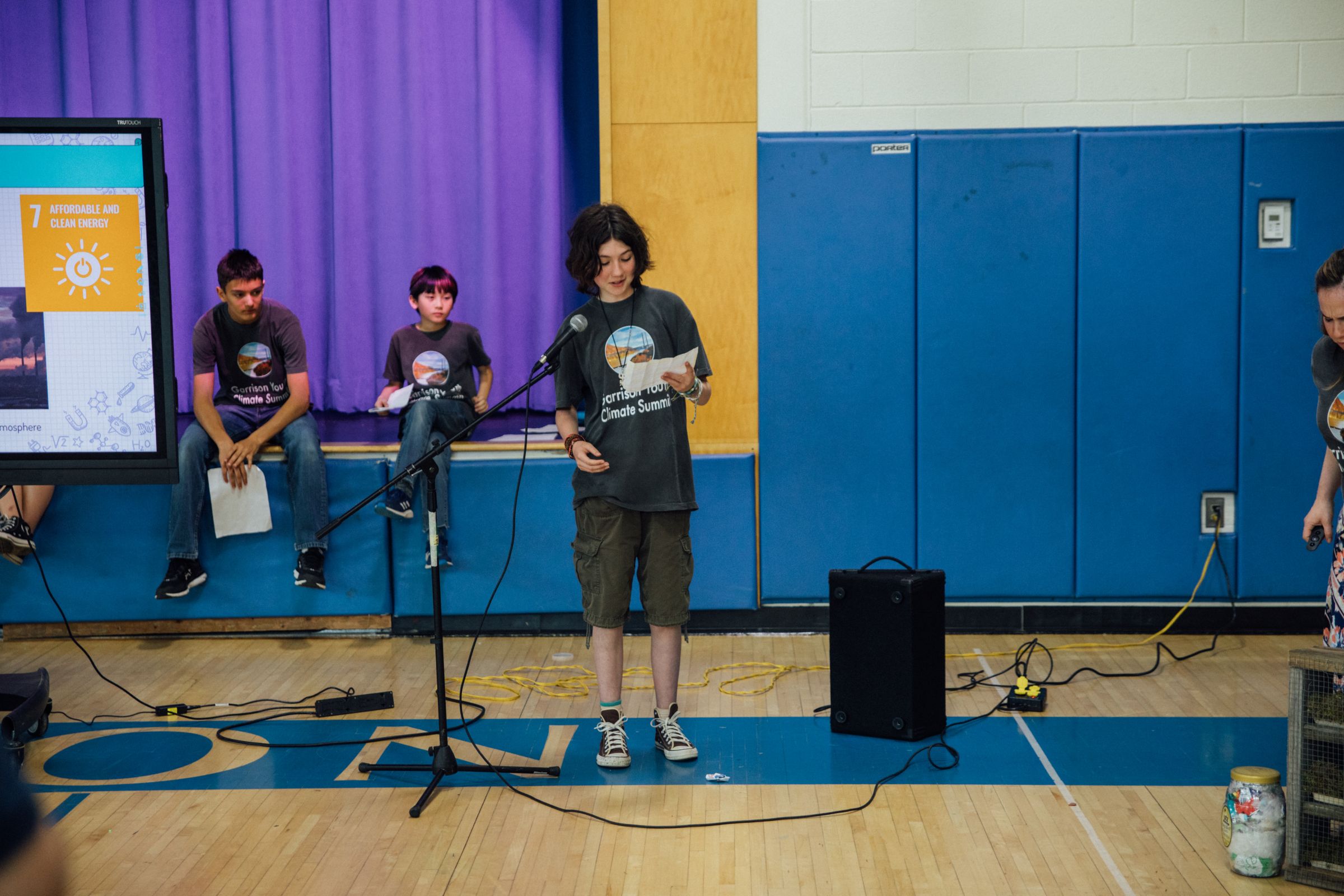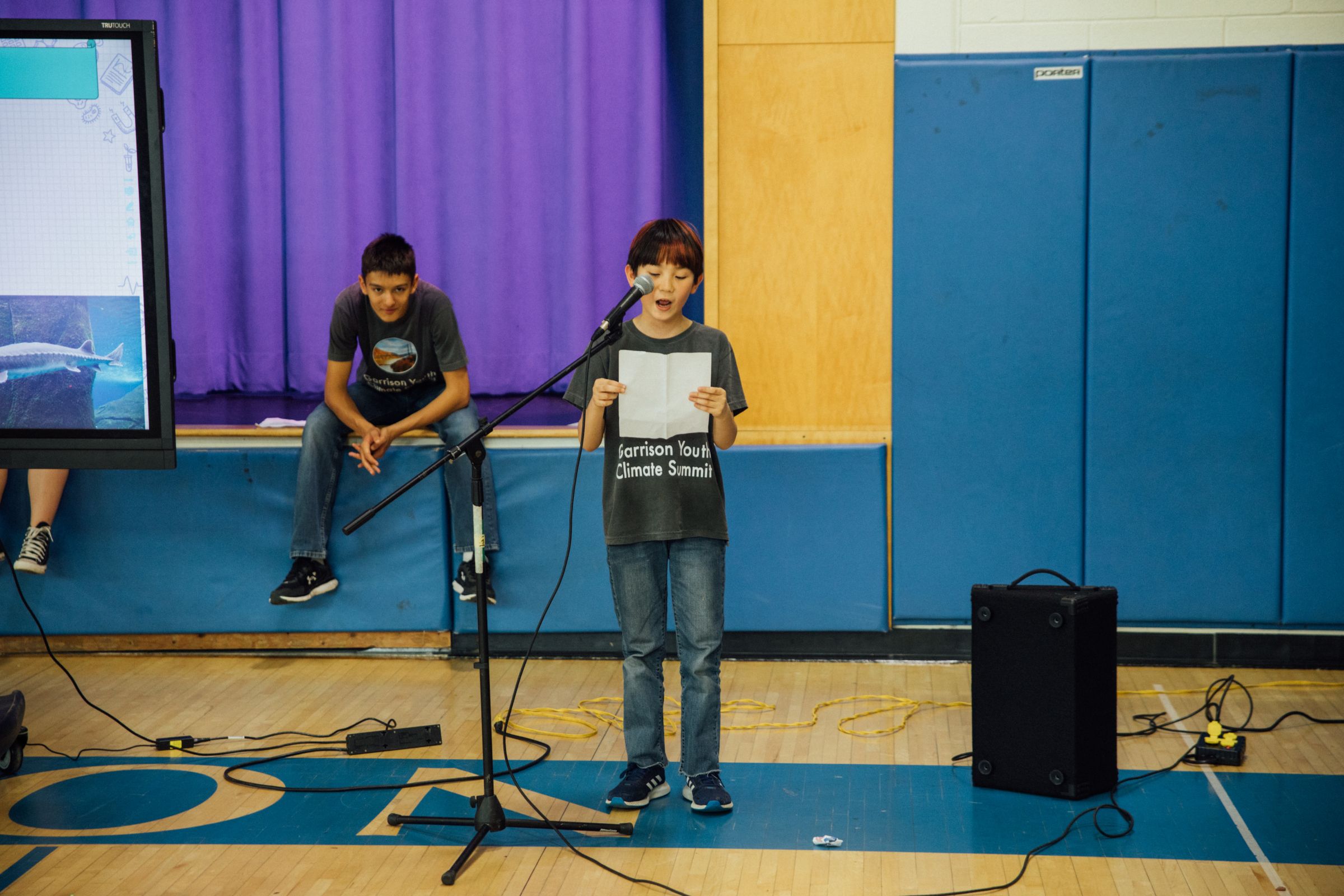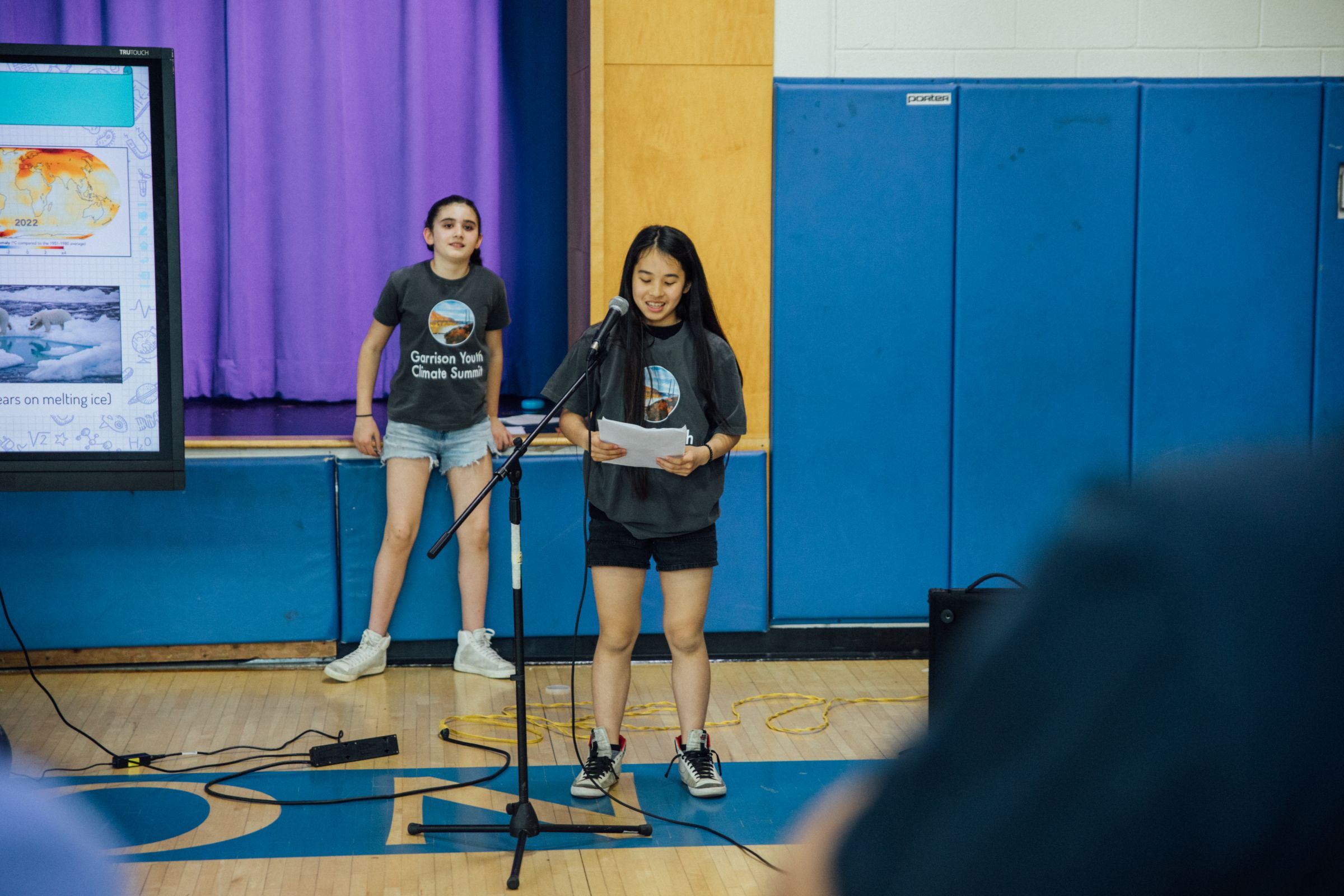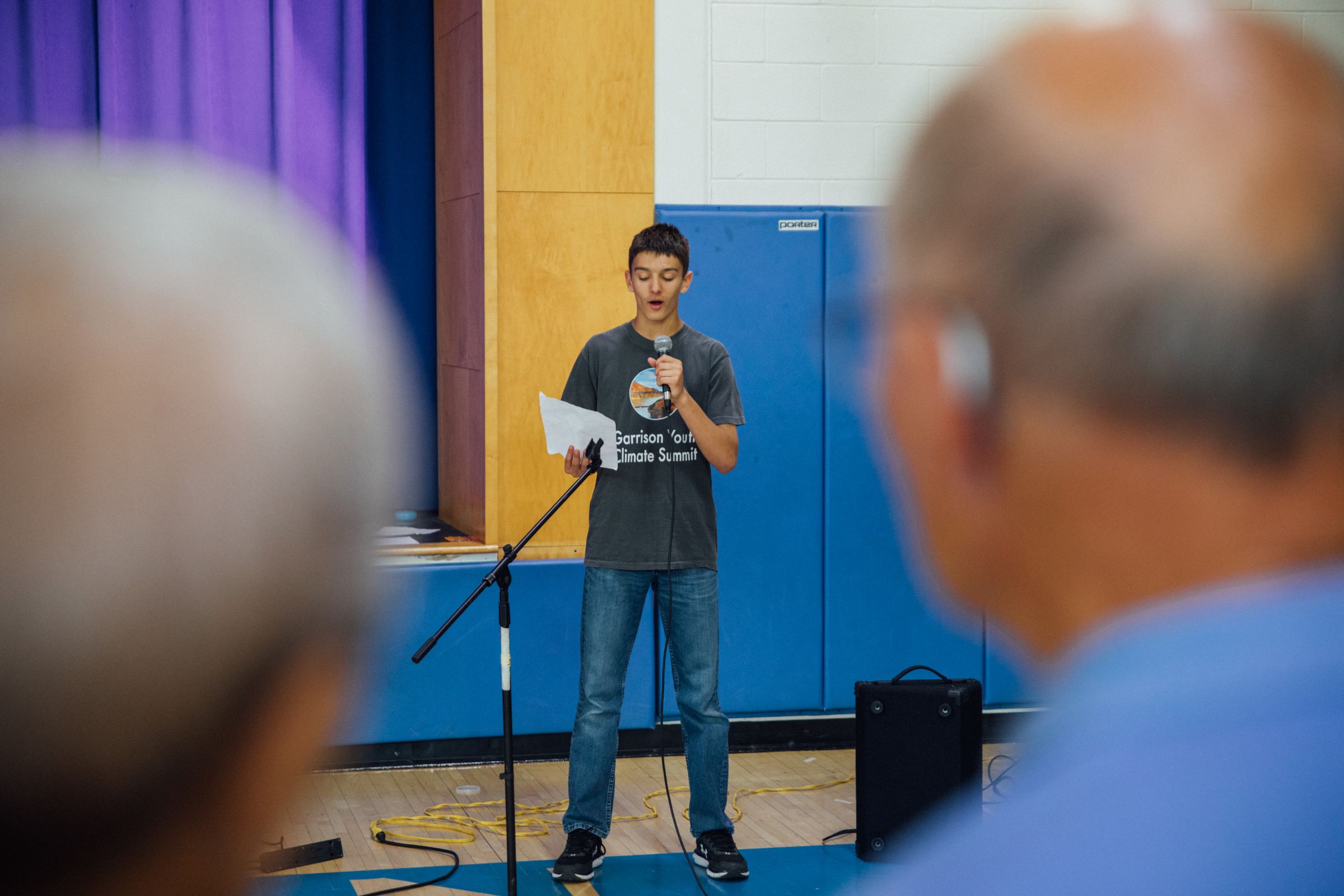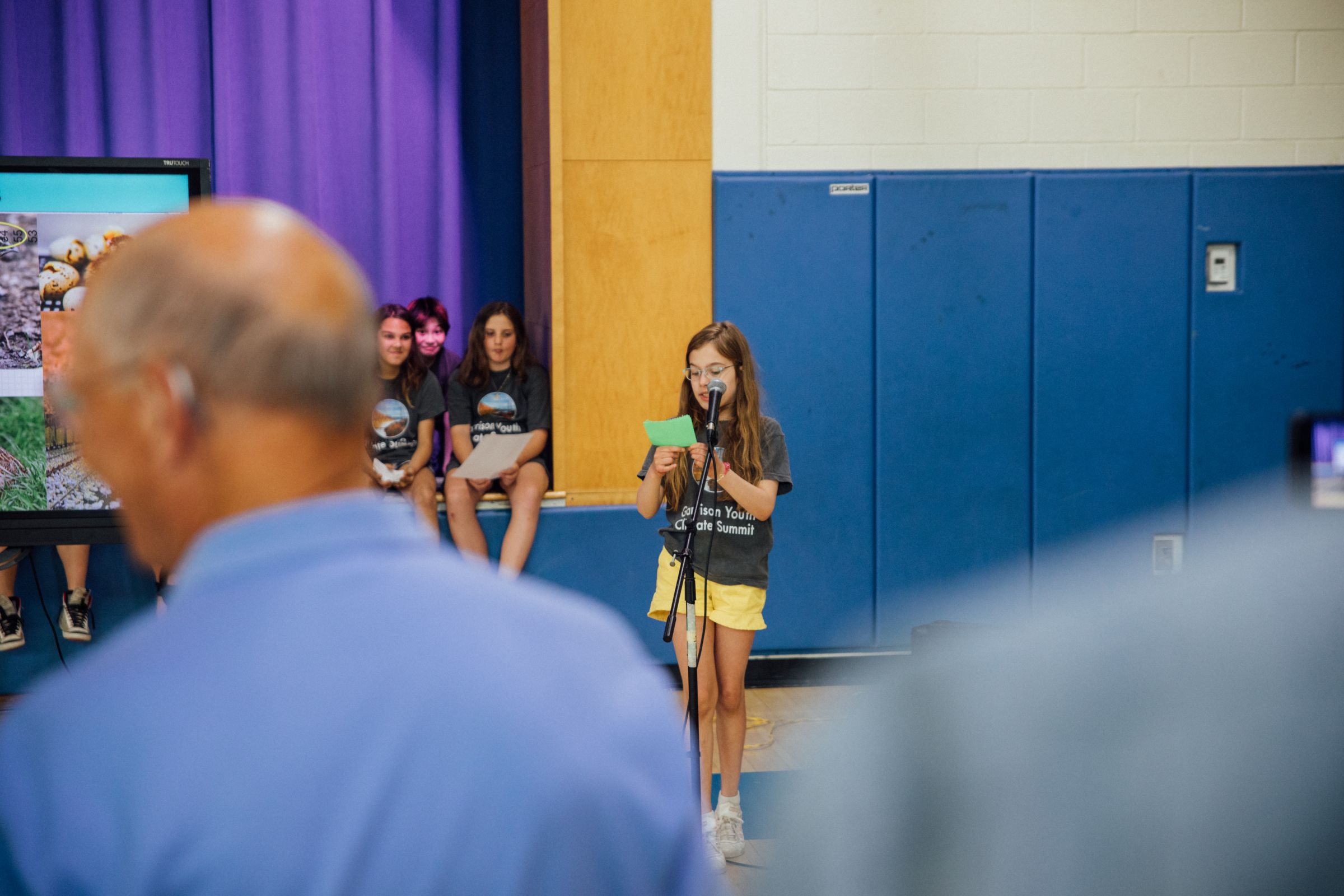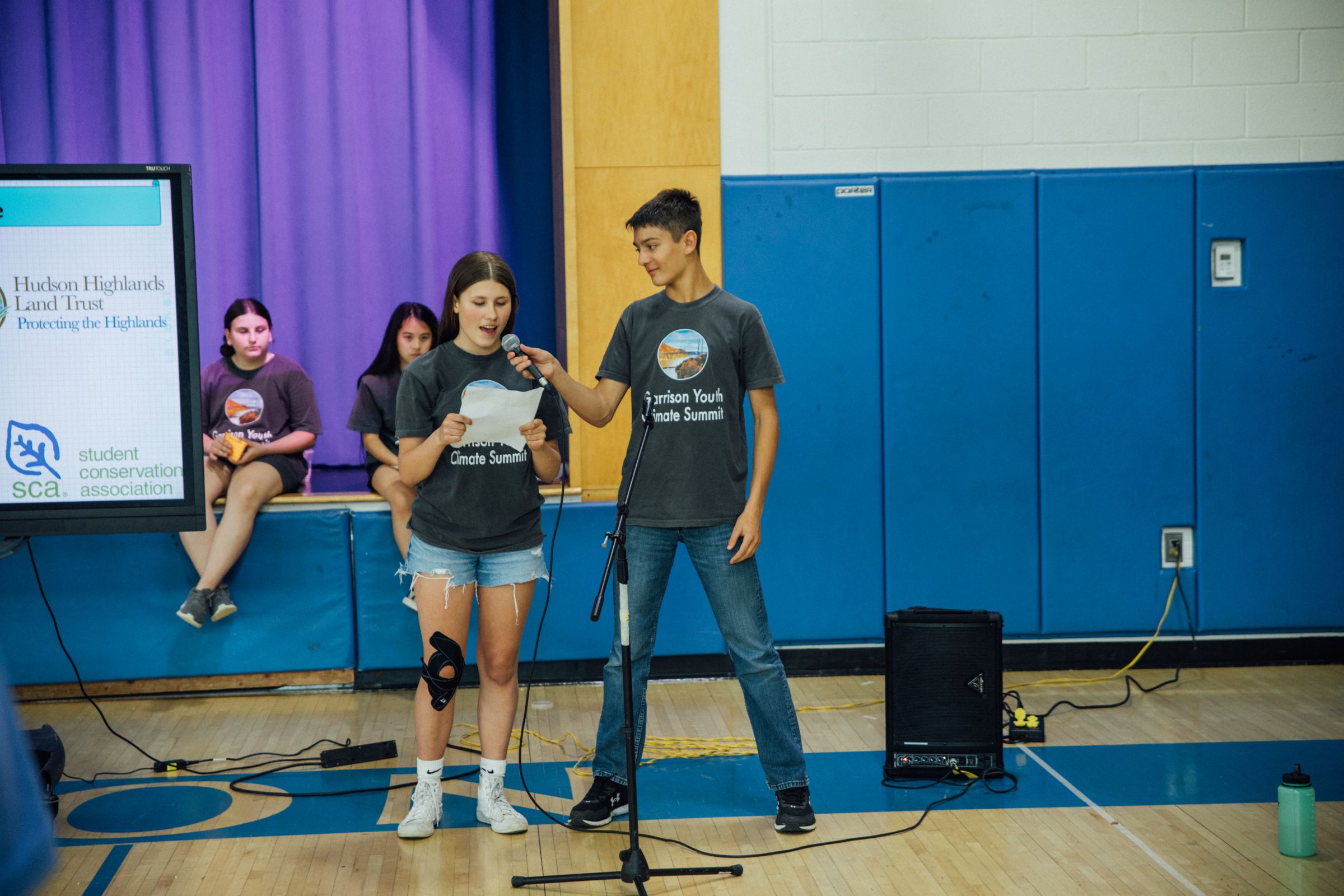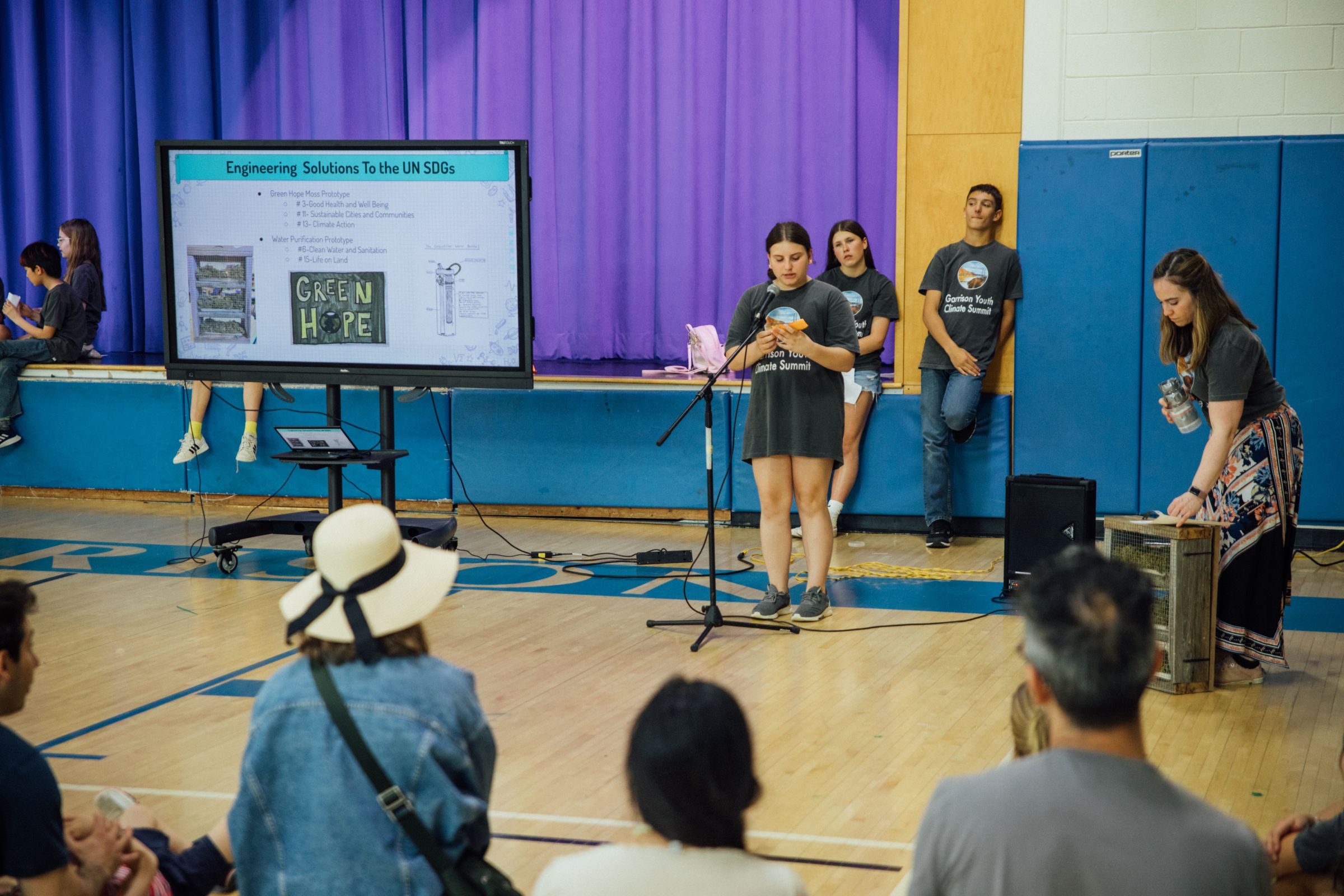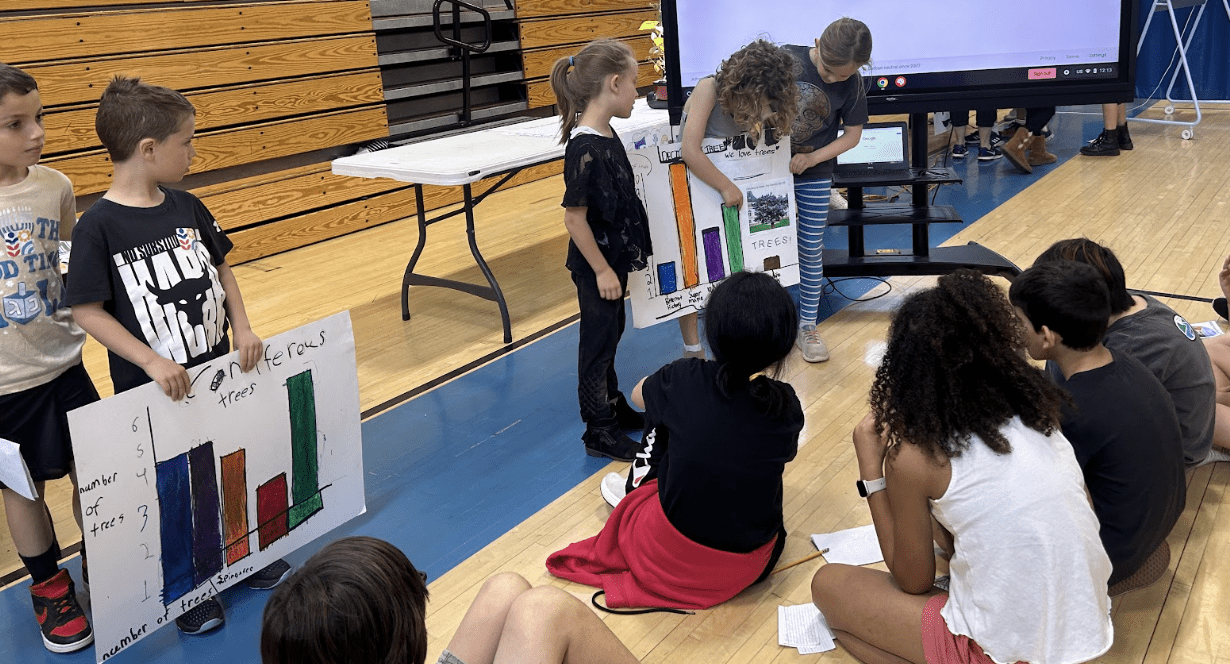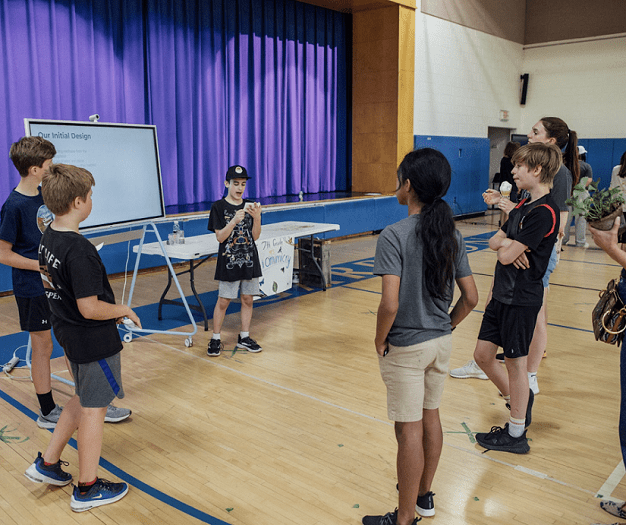 Through hands-on workshops led by guest experts in their fields, students also learned about the wide variety of careers in which sustainability plays a role. Examples include Sustainability through Architecture, Libraries, Business, and Art, Live Reptiles and Live Birds of Prey, Climate Justice and Eco-Poetry, the Green Machine (a hands-on renewable energy truck), Electric Vehicles, Hybrids, and Solar-Powered Vehicles, and Ecology in our 181-acre school forest, among many others.
Collaborating to Turn Climate Anxiety into Climate Action
Student presentations and workshops alike reflected the spectrum of issues and solutions related to human-induced climate change. Garrison 2nd- and 5th-Grade students continued their long-term citizen science project, measuring Carbon Sequestration in the trees of the GUFS school forest. And 7th-grade students engineered solutions to the UN Sustainable Development Goals through the lens of biomimicry. Students of all ages innovated solutions to local and global environmental issues, educating the public along the way.
No matter which room you walked into, you'd see students across grade levels, collaborating to turn climate anxiety into climate action. I saw a group of shy 6th-graders on their knees, pencils in hand, engaged in fierce discussion with 7th–12th-grade students from other schools. Together, they explored what infrastructure was necessary to build a city that minimized climate injustice. I witnessed student camaraderie and collective, thoughtful, real-world problem-solving that I could only have hoped for. The more I saw, the more I thought to myself, "This is what learning is supposed to look like."
Watching students across grade levels, school districts, and state lines come together in the name of sustainability was truly inspiring. Seeing the public—more than 350 students, families, and community members—join in the evening event made the Summit as a whole feel like the celebration of learning and community it was meant to be. The evening event was filled to the brim with presentations from students of all ages, such as the 8th-grade Civic Capstone projects. The night also featured a community art mural, new and different workshops from the day, activities in the newly unveiled and student-driven Pollinator Garden, live animals, food trucks, local eco-vendors, and much more.
Celebrating Student Leadership
This May's Summit was a celebration of climate action, driven by PK–12 students themselves. Even the Summit's logo was designed by an impassioned 7th-grader! Although the event only lasted a day, it represents the foundation of Environmental Education, interwoven into the cross-curricular fabric of The Garrison School's PK–8 classrooms. Furthermore, it shows how determined students are to enact positive change for our global ecosystems, and how their need for connection can manifest itself in collaborative problem-solving.
This event made me feel like I saw the future. It was filled with hope and inspiration. It reminded me that we're not just teaching students. We're cultivating the next generation of global citizens. These citizens possess unyielding curiosity and empathy and skills to think critically and find answers to their own questions. I take solace from this day and feel deep gratitude for this new generation of leaders, charged with the drive and vision to take on the world's challenges beyond their classrooms.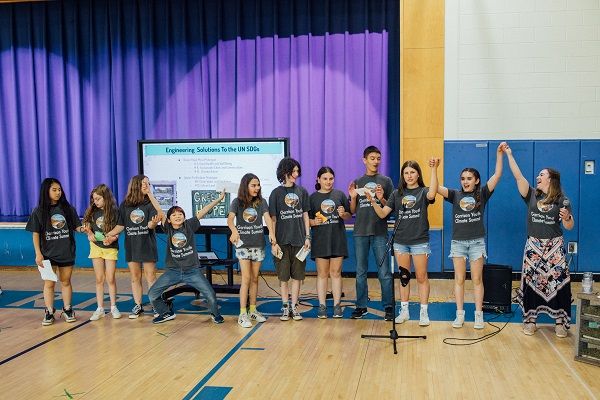 About the Writer
Rachel Arbor is the Pre–K–8 Coordinator of Environmental Education and STEAM teacher for the Garrison Union Free School District in Garrison, NY. Her mission as a teacher is to make students curious about the world around them–and to equip them with the tools to find answers of their own. As a former outdoor educator and middle school science teacher, she strives to build interdisciplinary content in a way that challenges students to make connections–with themselves, each other, nature, and across content areas. Her mission is to actively research and implement the most cutting-edge opportunities that enable kids to learn deeply and meaningfully. Her educational and professional pursuits are focused on bridging the gap between Mainstream and Environmental Education. To view a more comprehensive portfolio of her work, visit her website here.
---
Join eePRO today and be a part of the conversation!
Comment and connect with fellow professionals in environmental education. Join eePRO >