Recognize Excellence in EE Through an NAAEE Award Nomination!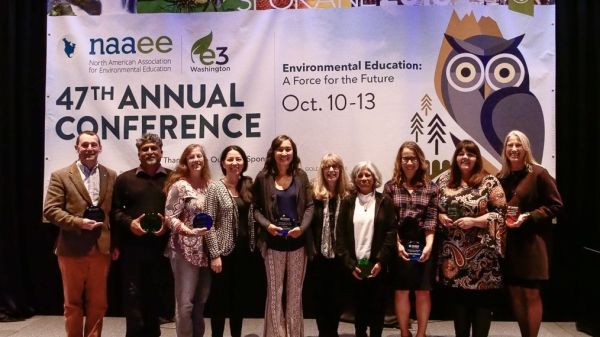 Do you know of an individual or organization that has accomplished great things in environmental education? 
Deadline extended: August 9, 2019
You probably do! You probably know multiple people or organizations. This is your chance to recognize the wonderful work of incredibly hardworking individuals and organizations for the benefit of environmental education (EE). Please consider nominating an organization for the Outstanding NAAEE Affiliate Award or the Outstanding Service by an Organization Award. You can also recognize remarkable individuals who have done great things in EE with these varied award options:
Note: You must be a current member and logged in to the site to access the nominations form.
The award descriptions and criteria for all of the previously mentioned awards can be found on the awards page of the NAAEE Website. 
Deadline: August 9
If you have questions regarding the award process, please direct your inquiries to the Award Chair, Brenda Metcalf at: brendasmetcalf@aol.com