Profile: Youth Conservation Education Project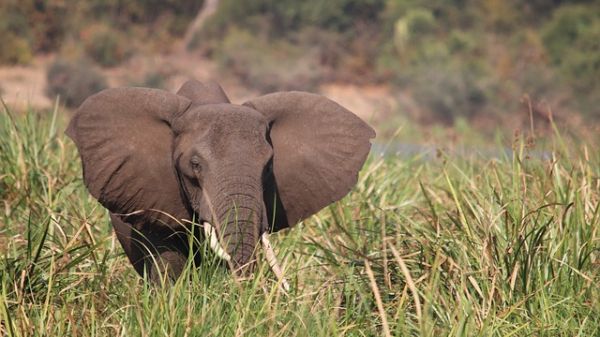 I am Basaija Augustine, director of the Youth Conservation Education Project (YCEP) in western Uganda, Kamwenge District, Bigodi town council, adjacent to Kibale National Park.
I have worked closely with organizations to nurture, mentor, train, and inspire children and local youth with environmental literacy. The youth have managed to do environmental conservation projects in their communities but elephants raiding their crops is still a challenge. This has also increased poverty and hunger in homes since most gardens are destroyed by elephants from Kibale National Park. Kibali National Park lacks an electrical fence to scare away elephants from crop raids. And the government is not bothering with this conservation challenge. I have talked to the park wardens to address the lost crops, but the wardens are responding slowly.
Most children have stopped going to school to help their families guard their crops against other wild animals, like baboons and monkeys, from destroying the gardens.
The children and youth who do attend school are not packing food for lunch because of a lack of food at home. This has reduced school performance. At the same time, more wildlife is killed because of animal crop raids.
Not only are communities affected by animal crop raids, but they are also impacted by unsustainable farming methods which contribute to deforestation. These farming methods include a pursuit for charcoal and timber bush burning, swamp drainage for farming, and settlement expansions due to overpopulation. All these have contributed to global warming and climate change in our communities. More sensitization and awareness campaigns and training are needed for environmental education and conservation.
For more information, please contact ycepuganda21@gmail.com, +256755567031.
This post is a part of the "How Hunger Challenges Environmental Education in Our Communities" blog series. Click on the hyperlink to read other local accounts.