Profile: CUBE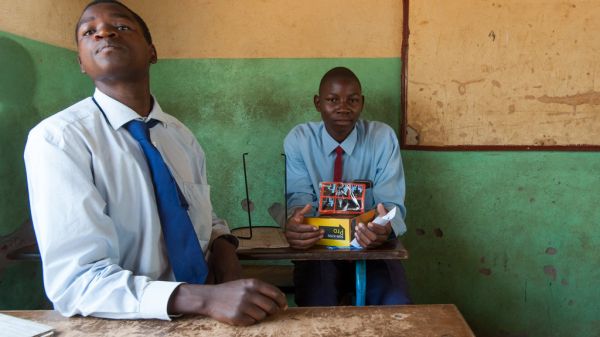 My name is Therese Keita. I am from the Gambia. I am the Co-Founder of CUBE, a non-profit organization working towards advancing STEAM-equity (Science, Tech, Engineering, Arts, Math) and climate action on the African continent. One of our main goals is to address the lack of access to hands-on training for disadvantaged communities and schools with little or no access to STEAM resources and provide innovative solutions to climate change challenges on a local level.
Participants in our program come up with WIGs (Wild Innovative Goals) that can be implemented to contribute to the sustainability of cities, communities, production, consumption, and the environment. We provide STEAM and circular economy-based projects that have real-life situations and include approaches from various industries and stakeholders. We not only want to bring practical training closer to vulnerable groups to activate their potential, but we also believe in resource efficiency. By conserving valuable resources, we can contribute to long-term development. As a result, in addition to economic viability, one of our key attributes will be adapting every product and service developed in our labs to the circular economy, looking beyond the current take-make-waste cycle.
The ongoing climate crisis may harm youth employment, poverty eradication efforts, and overall sustainable national development in The Gambia. According to the FAO, 40% of youths are unemployed. And those who work face difficult conditions and low wages that may not guarantee sustainable livelihoods and a prosperous future. Climate change, among other things, may exacerbate the migration flow, as well as youth migration from rural to urban areas and irregular migration. As a result, raising climate awareness while empowering young people to develop technologies, business models, and services that communities can use to achieve low-emission and climate-resilient sustainable development is critical for CUBE. It also suggests methods for encouraging, guiding, and assisting (potential) entrepreneurs in their efforts to develop climate-related technologies.
This post is a part of the "How Hunger Challenges Environmental Education in Our Communities" blog series. Click on the hyperlink to read other local accounts.