Lost & Found Nature: A Hopeful Approach to Education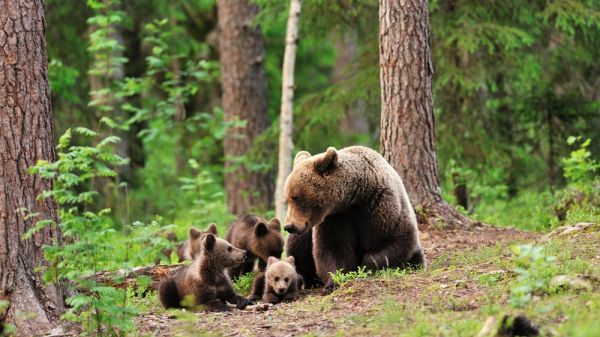 Will optimistic stories get people to care about nature?
Emerging research is demonstrating more and more the importance of hope in tackling long-term, large-scale issues like climate change. We have learned that feeling fearful and helpless does not effectively move us to action, and it is important that we approach climate change education from angles that motivate and empower rather than threaten and defeat. If you enjoyed Dr. Elin Kelsey's April webinar on "Wild Contagious Hope" in the environmental movement, check out this article in The Conversation that highlights another wonderful initiative to share environmental success stories called "Lost and Found Nature."
Excerpt from the article
"Nature doesn't make the news often these days. When it does, the story usually revolves around wildlife on the brink, record-setting climate extremes or ruined landscapes. However, that is not the whole story. There is also good news, but it often receives little attention.

It is easy to see how bleak accounts of the state of the planet can overwhelm people and make them feel hopeless. What is the point of even trying if the world is going down the drain anyway?

To muster public and political support on a scale that matches our environmental challenges, research shows that negative messaging is not the most effective way forward. As a conservation scientist and social marketer, I believe that to make the environment a mainstream concern, conservation discussions should focus less on difficulties. Instead we should highlight the growing list of examples where conservation efforts have benefited species, ecosystems and people living alongside them."
Excerpt from Lost & Found
"Talking about nature has frequently become talking about extinction, decline and loss. But it does not have to be. The "Lost and Found" project works to bring to life the inspirational stories of those that never stopped believing and whose passion led them to rewrite the history of the species they so deeply cared about.

Our goal is to use the universal language of storytelling to showcase in narrative and visual format the most formidable rediscoveries of both vertebrates and invertebrates animals as well as plants from five continents. All content will be freely accessible online and available in five languages English, Spanish, French, Chinese and Portuguese."
Click here to read the article in The Conversation