Understanding and Teaching Global Mining Issues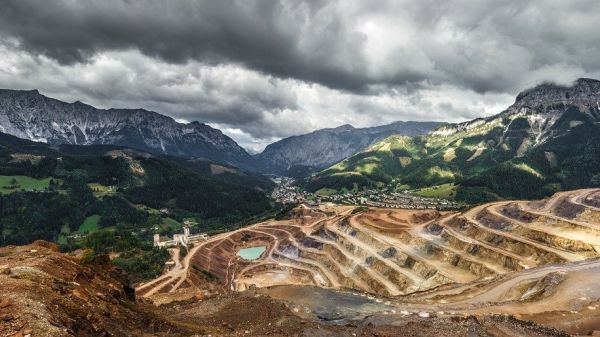 Virtual Screening of The Shadow of Gold and Panel Discussion with launch of Educator's Guide
Wednesday, April 21st, 4:30 PM PT/ 7:30 PM ET
As one of the most economically important metals, gold continues to be mined in Canada and around the world with profoundly negative impacts on people and the planet. Yet, mining issues seem to be a blind spot in our curriculum, with very few teaching resources available to provide a nuanced perspective of issues with gold mining worldwide. 
In partnership with Green Teacher and MiningWatch Canada, we are excited to co-present this special free screening and panel discussion of The Shadow of Gold and help launch the film's newly created Educator's Guide!
Join educators, mining experts, the filmmakers and participants on April 21st, 2021 to discuss how the documentary and it's companion guide can be used in classrooms across North America.
To join the film screening, register: https://www.universe.com/events/shadow-of-gold-documentary-film-panel-discussion-tickets-brighton-B2J5ZQ
About the Documentary
The Shadow of Gold takes an unflinching look at how the world's favourite heavy metal is extracted from the earth. The film explores both sides of the industry: the big-time mining companies that dig deep and lop off mountaintops to extract gold often from low-grade ore, and the small-time miners – an estimated 20 million people in the world's poorest nations – who extract gold by hand, often producing just enough to survive. We meet back-country guides and entrepreneurs in Montana with deep suspicions about a proposed gold mine that could destroy their pristine wilderness, Indigenous People in British Columbia struggling to recover from a spill of toxic mine waste, a woman miner in the Congo who is determined to keep her gold from feeding the flames of war, a brotherhood of Chinese miners, sick with black lung disease, fighting a state-owned gold mine for compensation, and an artisanal miner in Peru who knows that the mercury he uses to process gold is toxic, but feels he has no other option. And at the top the supply chain – in London, Dubai and Toronto – we show how conflict gold reaches unaware consumers and how gold mining corporations are allowed to destroy ecosystems with impunity.
The Shadow of Gold premiered at the Hot Docs Ted Rogers Cinema in 2019 and was followed by special theatrical screenings in major cities and mine-affected communities across the country and discussion. The Shadow of Gold is a film by Denis Delestrac, Robert Lang and Sally Blake, produced by Kensington Communications and Films à Cinq in association with TVO and Arte France.
About the Educator's Guide
The Shadow of Gold  Educator's Guide provides educational activities and resources linked to clips from the documentary that are relevant for geography, environmental studies/sciences, social studies, geology, human rights, Indigenous rights, and gender studies classrooms. The guide is intended for high school and post-secondary classrooms, engaging critical and solution-focused conversations about the social, economic, and environmental impacts of gold mining. 
For more information on the film and educational edition, please visit: www.shadowofgold.com