Recruiting Beta Testers: Fire in the Forest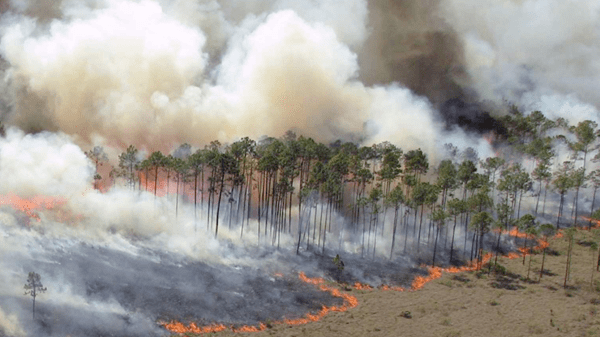 NAAEE educators,
We hope you'll be interested in beta testing the simulation Fire in the Forest (FIF)! This is an educational tool created by Something In Common Inc. and is based on the current problems in the Amazon Basin that represents an approach to solving any environmental problem anywhere in the world.
Visit the website, www.fireintheforest.org, for a comprehensive view of how the simulation works and how it is deployed in the classroom.
If you decide to try FIF in your class, you will be provided with the complete package gratis.
The FIF creators are especially interested in international trials since this simulation stresses global systems and sustainability and points toward solutions to global climate change.
FIF is designed as an interactive educational activity that requires students to work in teams to achieve a negotiated outcome to a complex land management problem. The three simulation sessions can be completed in one day or can be spread over several days. Instructors and facilitators who use online teaching methods need to allow for teams to meet together via Zoom (session 1) and for plenary discussion (sessions 2 and 3) and for the intermediaries (required roles) and news media teams (optional) to play their roles effectively.
The FIF team requests that that participating groups submit a written or video evaluation of their experience that contains commentary from both instructors/facilitators and students. Please include the most important things learned, what went really well, what didn't, how FIF skills could be applied to solve environmental problems in your local area and what you would change if you used FIF with a new group of students.
Evaluations in English are preferred, but if that isn't possible, submissions in French and Spanish can also be accepted.
To consult with the FIF team, please reach out to Martha Keys (marthakeys5@gmail.com) and Thomas Pliske (plisket@fiu.edu).