Project Learning Tree's Back to School, Back to Nature Sale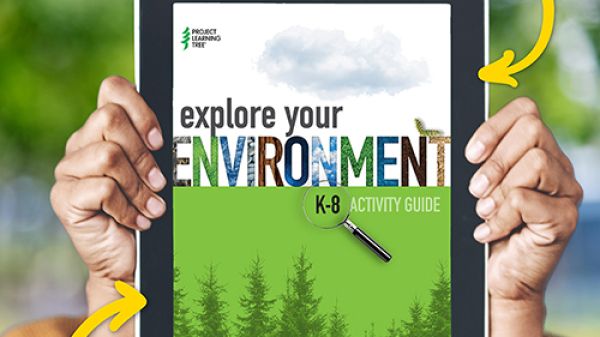 Spark curiosity and creativity this school year with Project Learning Tree's hands-on nature-based activities! Children benefit from learning in nature not just socially and mentally, but academically too! PLT activities help children explore their environment while also teaching about math, science, language arts, and social studies, and building STEM skills like collaboration, problem solving, and creativity. Whether you're a kindergarten teacher, nonformal educator, natural resources professional, or a parent, PLT resources can supplement your existing lessons while instilling a lifelong love of learning and of nature.
Check out PLT's Back to School, Back to Nature Sale going on now through September 30th. Get 20% off their flagship curriculum, Explore Your Environment: K–8 Activity Guide e-book (use coupon code B2S20), and digital activity collections for just $5.99! Visit our 2023 Back to School Sale page.