Pokok-Ed: Palm Oil Sustainability Simulation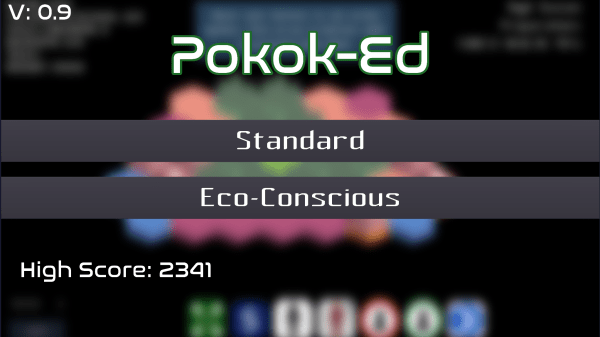 Objectives:
Educate students about:
The palm oil cultivation process for smallholder farmers in developing regions
How issues such as child labor and rainforest deforestation can arise out of necessity
Options for sustainable practices in palm oil cultivation
The consequences of different approaches to sustainability
Mobilize students in consumer markets to take informed approaches toward palm oil sustainability from abroad
Inspire students to consider the global natures of consumer product supply chains, and how consumer choices abroad can influence sustainable and ethical practices in producer regions
_________________________
Pokok-Ed is a digital educational simulation of palm oil cultivation in countries such as Indonesia, Malaysia, and Cameroon, designed for classroom use, aimed at ages 12 through 16, though suitable for any age 12+ (due to the inclusion of aspects such as child labor).
Pokok-Ed contains two modes, Standard and Eco-Conscious, to be played consecutively by students. The former allows students to familiarize themselves with smallholder motivations, and empathize with smallholders trying to make a living via palm oil cultivation. It further teaches students about the factors leading to, and consequences of, deforestation and child labor in the palm oil supply chain. The Eco-Conscious mode allows students to experiment with different sustainability approaches to learn of their different pros and cons, and how they each impact smallholder actions. 
Pokok-Ed (the game), its accompanying lesson plan, and all necessary resources are included free of charge at pokoked.org.