PODCAST: Rocky Mountain Adaptation: Adapting to Climate Change the Colorado Way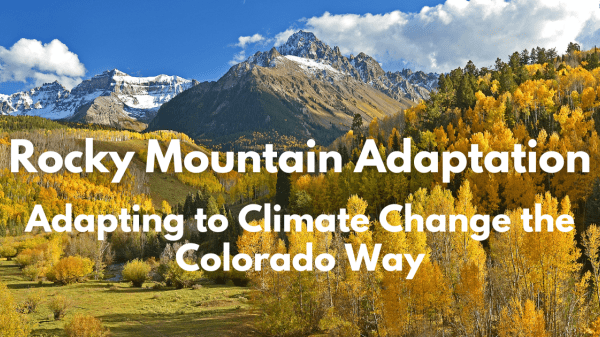 In episode 166 of America Adapts, Doug Parsons hosts adaptation experts from Colorado. We learn how extreme storm events have been a major driver in adaptation planning in the state. Discover the most pressing climate impacts facing Colorado. We hear from the state climatologist about Colorado's unique climate and what challenges it brings to adaptation planners.
We also hear about on the ground examples of resilience planning from city and local governments.  Colorado is learning quickly how to upscale their post-disaster recovery efforts.  The epic 2013 floods were a catalyst for many of the resilience actions we see today in Colorado. Learn how that happened and how responding to these events has spurred adaptation innovation at the state level. Colorado has created a useful template on how other states can begin to comprehensively adapt to climate change.