Curated List of Resources for Advancing Climate Literacy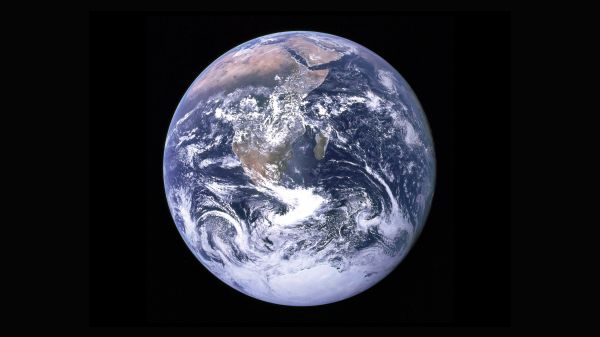 With the recently published assessment on climate change impacts, adaptation, and vulnerabilities by the Intergovernmental Panel on Climate Change (IPCC), it's clear climate education will play a critical role in addressing challenges and mobilizing collective support for action. In this curated list, find the resources you need to support and teach solutions-focused climate literacy.
Understanding the Data
The IPCC Sixth Assessment Report "assesses the impacts of climate change, looking at ecosystems, biodiversity, and human communities at global and regional levels. It also reviews vulnerabilities and the capacities and limits of the natural world and human societies to adapt to climate change."
The Carbon Brief just published an in-depth review and analysis of the "IPCC's Sixth Assessment on How Climate Change Impacts the World," to guide people through the report's findings and summary for policymakers.
Read the in-depth Q&A from the Carbon Brief.
Partnering with the Global Commons Alliance, ResourceWatch developed Earth HQ, "a new interactive site to visualize and understand the climate and nature crisis."
Interact with the latest data.
Learn from books for educators addressing advanced topics in climate change education. Topics range from climate change communication to eco-justice.
Resources for Addressing Eco-Anxiety in the Classroom
UNESCO MGIEP and partners launched a free digital-interactive certification course that will enable both middle school children as well as in-service middle school teachers to acquire and implement knowledge and social and emotional competencies for climate change and environmental sciences.
Start the free certification course today.
Climate Change Education eePRO Group Leader Kristie Wagner shares thoughts and resources on climate anxiety.
Training for Educators, Students, and Networks
Help students process and transform climate change-related grief and loss in this upcoming webinar by the Climate Literacy and Energy Awareness Network.
Register for this 1-hour webinar, happening on Tuesday, April 19 at 6 PM ET.
The Power Shift Network mobilizes the collective power of young people to mitigate climate change.
Visit the resource bank for training and tools.
The Coalition for Climate Education Policy advocates to advance climate change education and ensure that education and engagement are part of the toolbox of solutions to build more resilient communities, advance justice and equity, and create a climate-ready workforce.