Commemorating Juneteenth 2022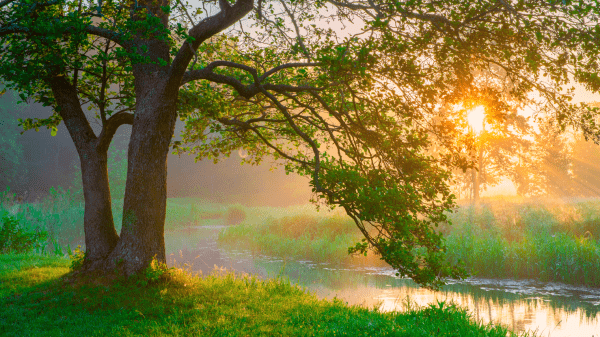 From acknowledging grief to revealing the heart of our core values, the following resources challenge us all to stop and reflect on the meaning of Juneteenth and what freedom means to us.
Reflect on Truth at the Alexandria African American Heritage Park
"It is a natural and meditative place where you can feel the spirit of the past and gain strength of the future."
On July 13, 1995, Archaeologist Pamela Cressey wrote an article that sought to answer, "Why would any archaeologist dig Alexandria, Virginia?" The answer portrays findings greater "than all the fabulous finds around the globe."
Visit the Park on a Virtual Tour
Acknowledge Grief and Beauty through the Journey of Seeds
"Still, I wanted to witness a plan come into fruition. I planted seeds, I planted starts, I watered, and I weeded, and I watched."
Writer Camille T. Dungy enlightens us to the truth of how much of what we plant in our gardens was brought during the slave trade. Dungy meditates on that legacy and the growing triumphs.
Commemorate Freedom with Outdoor Afro
To honor Juneteenth, Outdoor Afro encourages people to spend time in nature, and ask: What does freedom mean to me?
How to Be an Activist without Burning Out
Writer Karen Walrond demonstrates how our values can lead us to dedicate purposeful action in the hopes of making the world brighter for other people.