Solar Decathlon Pathways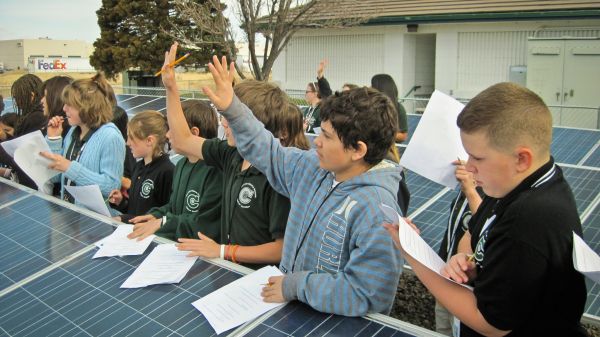 In its pilot year (2022 to 2023), SD Pathways will connect Solar Decathlon alumni with high school classrooms and academic groups across the United States. Alumni will share their personal pathways to careers in the buildings industry and/or renewable energy to inspire the next generation to join the clean energy workforce. Students and teachers will gain awareness about the many paths to a STEM career.
Are you a Solar Decathlon alum looking to inspire students? Are you an educator interested in helping your students learn about pathways to the clean energy workforce? Or would you just like to learn more about the program? Sign up using the interest form below.
SD Pathways will match interested high school academic groups, including clubs and classrooms, with Solar Decathlon alumni. One-time visits can take place in person or virtually, as indicated on the interest form above. In-person visits will depend on the location of both the academic group and the alumni.
SD Pathways looks to support all future clean energy workforce participants and educators by prioritizing schools in traditionally underserved communities across the country.
Email the team at SDPathways@nrel.gov with any questions.
Solar Decathlon Interest form can be found here.