Host a free screening of Oscar-nominated Fire of Love in your classroom or community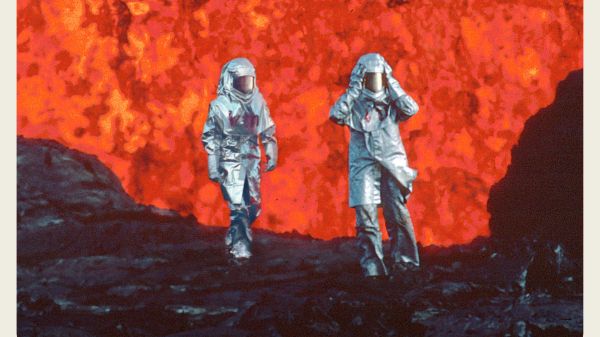 Together with National Geographic Films, Picture Motion is helping educators, scientists, and more bring the Oscar-nominated documentary Fire of Love, from director Sara Dosa, to communities around the country through free local screenings, with the goal of further inspiring students and youth to explore STEM education and careers.
Fire of Love shares the extraordinary story Katia and Maurice Krafft, who loved two things - each other and volcanoes. For two decades, the daring French volcanologist couple roamed the planet, chasing eruptions and documenting their discoveries. Ultimately, they lost their lives in a 1991 volcanic explosion, leaving a legacy that forever enriched our knowledge of the natural world. Director Sara Dosa and the filmmaking team fashion a lyrical celebration of the intrepid scientists' spirit of adventure, drawing from the Krafts' spectacular archive. FIRE OF LOVE tells a story of primordial creation and destruction, following two bold explorers as they venture into the unknown, all for the sake of love.
As a part of our impact campaign, we are sharing the discussion guide and are setting up free grassroots screenings of the film around the country, with the hopes of bringing the film to students, educators, scientists, and others who are passionate and/or curious about the STEM fields, and for those who this film will further inspire and educate.
If you are interested in hosting a free screening of Fire of Love, now through April 24th, or would like to learn more, check out our screening toolkit or contact glynnis@picturemotion.com for more information.