ee360 Community EE Fellowship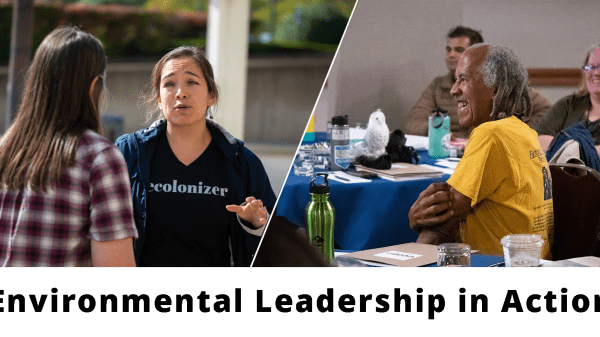 Community-based efforts are the first means of building community resiliency. Locally based community leaders offer a chance to develop innovative approaches that build constituencies and influence attitudes. While many small, local organizations are playing a key role in successful local efforts, they operate largely by trial-and-error, with the leaders of these efforts often working alone. Without support, many of these projects will never reach their potential. 
In 2018, we convened our first cohort of ee360 Community EE Fellows, and in 2020 we will convene our second cohort and support a network of community leaders working in environmental education and conservation. Fellows across North America work in communities of color, low-income urban neighborhoods, impoverished rural regions, and across multi-state regions to mitigate the impacts of environmental degradation on communities by helping them become more resilient to the pressing challenges.
Benefits of Becoming a Fellow
Each fellow accepted into the program will receive training and individualized support for their work, including the following: 
Professional development and leadership training with a focus on environmental education, effective partnerships, participatory planning strategies, community engagement, leadership, strategic communications, fundraising, project planning, and evaluation
An enhanced professional network of ee360 Community EE Fellows and leaders in environmental education, conservation, community resilience, and other disciplines
Increased access to relevant practices and resources through NAAEE's professional development opportunities on eePRO
Full financial support to attend a five-day Leadership Institute June 28-July 3, 2020 at the National Conservation Training Center in Shepherdstown, WV
$1,200 scholarship to attend the 2020 Annual NAAEE conference in Tucson, AZ
Technical assistance in planning and implementing an EE Action Project
Access to competitive mini-grant funds for implementing an EE Action Project
Individual and organizational recognition through ee360 and NAAEE
All application materials are due February 14, 2020, 11:59pm ET. Applicants will be notified of their status early April 2020.