2024 Green Schools Conference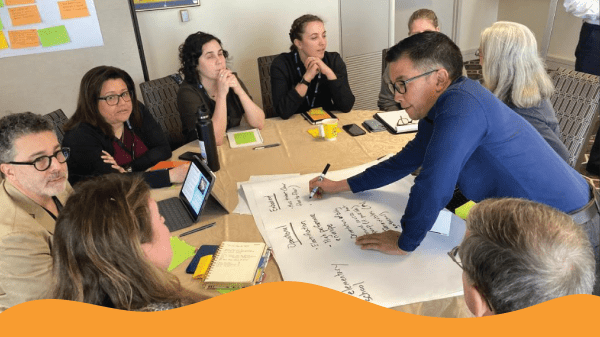 The Green Schools Conference (GSC) is the only event to convene the professionals making green schools a reality: people who lead, build and teach in U.S. schools. The conference will be a three-day in person (location TBD) conference. Proposals for the March 2024 GSC are now being accepted for interdisciplinary education sessions, workshops, and tours. Submit a proposal by 11:59 PM ET, May 30.
This year's programming will include sessions on various topics related to green schools and resource conservation, health and wellness, and sustainability and climate education. Additionally, programming will address the following priority topics, updated annually to reflect industry trends and input from the Conference Steering Committee. Submissions on these topics are strongly encouraged:
Leveraging new funding sources and models
Intersectionality of sustainability and equity
Empowering student voices for climate action
Nature-based strategies for education and wellness
View the call for proposals, submittal guide, and submit your proposal here.
CALL FOR PROGRAM REVIEWERS
Program Reviewers are volunteers who evaluate session proposals and help maintain the quality of sessions by identifying exceptional presentations. Reviewers can earn continuing education hours and receive a discounted conference pass in exchange for volunteering their time.
Review the call for reviewers document to learn more. Applications must be received by 11:59 PM ET, May 16, 2023.