Teaching Sustainability in Oklahoma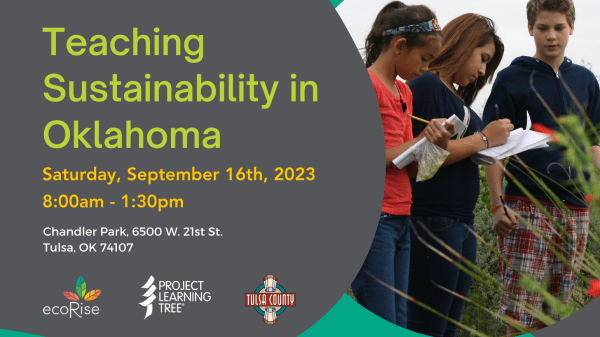 K–12 Educatorsjoin us as we explore innovative ways to inspire sustainability education right here in Oklahoma. Discover new teaching strategies, resources, and connect with fellow educators who share your passion for nurturing the next generation of environmental stewards. 
Date/Time: Saturday, September 16 · 8:00 AM–1:30 PM CDT
Location: Chandler Park; 6500 West 21st Street Tulsa, OK 74107
Mark your calendars and get ready for an educational journey that will empower you to inspire change and make a lasting impact in your classroom and community. To register follow this link to our Eventbrite page.