Sea Turtle Ecology & Conservation (Field, Yucatan Peninsula)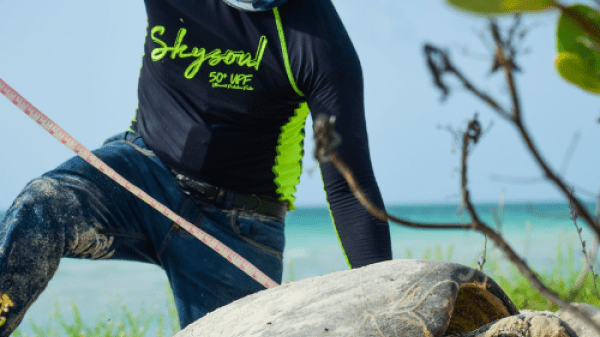 COURSE DESCRIPTION: This is a 4-day field trip where students will practice nesting protocols and techniques at a key nesting beach in the Yucatán Peninsula. Students will actively participate in a long-term monitoring program by obtaining data and managing databases. Prior to arriving in the Yucatán Peninsula, students will attend the Sea Turtle Biology and Conservation online course to prepare them for their visit.
PREREQUISITES: Our Sea Turtle Biology & Conservation (ONLINE) course is recommended.
FORMAT: Students will spend four days in the field aiding in a current conservation program. Students will apply the concepts learned during the online course, working up to 10 hours each day.
TOPICS:
Introduction to the field site
Sea turtle nesting monitoring
Field logistics
Night patrolling
Data collection on females and nests
Nest cleanup
Data entering and database management
Data analysis - female average size, hatching and emergence success
CLASS CAP: 10
LOCATION: Yucatán Peninsula, Mexico
CONTINUING EDUCATION CREDIT: This course has been approved for continuing education by (1) the Ecological Society of America for 4 CEUs in Category I(a): Professional Education and Training, and (2) The Wildlife Society for 16 CEUs in Category I of the Certified Wildlife Biologist® Renewal/Professional Development Certificate Program.    
MINIMUM EDUCATION REQUIREMENTS FOR ESA CERTIFICATION: This course is approved by the Ecological Society of America for 2 semester hours of qualified coursework that can be used to meet the minimum education requirements in in biological science (ecology).