Nature Days in K-3 Classrooms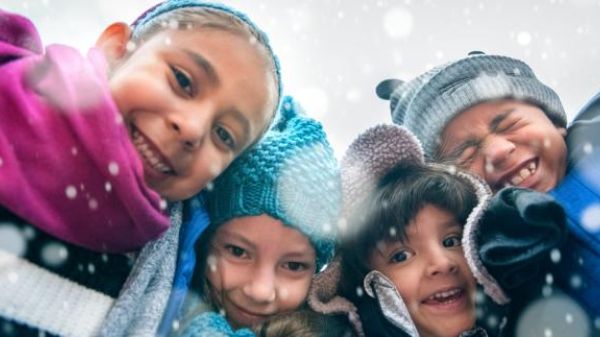 What does nature-based learning look like in public K-3 classrooms across North America? For 2018's final installment of the NAAEE monthly webinar series, we heard from three expert panelists discussing how to incorporate regular and repeated outdoor experiences in traditional school settings. This webinar was a collaboration of NAAEE's early childhood program, the Natural Start Alliance, with Antioch University New England, Forest School Canada, and the Northern Illinois Nature Preschool Association.
Panelists
Peter Dargatz is a national board certified kindergarten teacher at Woodside Elementary, a public school in Sussex, Wisconsin. He is also the coordinator of the nature kindergarten program he founded in 2015. Additionally, he is the Tyke Hikes coordinator for the Ice Age Trail Alliance and a member of the Wisconsin Nature-based Early Childhood Association (WiNBECA).
Eliza Minnucci is a kindergarten teacher currently on hiatus from the classroom to raise her two young boys. In 2013 she founded a public school kindergarten Forest Day program and now team-teaches and leads professional development to help other teachers take their students outside for frequent and extended nature-based play and learning. She has worked closely with teachers representing more than 25 public school classrooms (preK-6th grade) currently doing a weekly forest day. Eliza also teaches the Nature-based Early Childhood Curriculum at Antioch University New England.
Jacqueline Whelan is an elementary school teacher and member of the Ontario College of Teachers, with specialists in French as a Second Language and Social Studies. She began her teaching career Montessori schools facilitating dynamic student-led, multi-grade classroom communities. Her work with the Ottawa-Carleton District School Board has focused on guiding her students through inquiry-based learning learning, placing an emphasis on play and the emergent curriculum. She has completed the Forest School Practitioner Course, bringing nature-based, experiential learning and loose parts play into her practice.
Moderator
Sarah Sheldon is a lead teacher at the Chicago Botanic Garden Nature preschool. She holds a Masters of Education, from Antioch University New England, with a graduate certificate in Nature-based Early Childhood Education. Sarah is passionate about expanding the field of Nature-based Education and serves as the Professional Development Advisor for the Northern Illinois Nature Preschool Association and is the Team Lead for the Professional Development and Resources Committee for the Council of Nature and Forest Preschools.