John Flicker Keynote Address at NAAEE 2019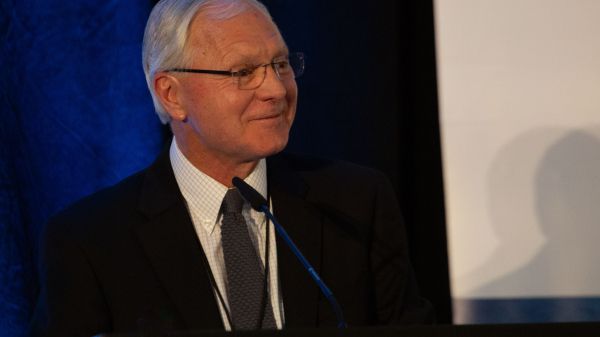 John Flicker, President of Prescott College, discussed his personal and emotional connection to nature and how the face of the environmental education field has changed over time during his keynote speech at NAAEE's Conference. He touched on how to teach environmental education in the midst of a changing climate, how to think about our sense of place, and the value of social justice and civic engagement. He challenged the audience to use their personal stories to make connections to their audience. He also took questions from EE 30 Under 30 Dejah Powell and Dyson Chee about the future of our field and the lessons he has learned in his career.
Flicker is the former president of the National Audubon Society and the former Chief Operating Officer of The Nature Conservancy. John is a lifelong conservationist, social justice advocate, and environmental education supporter. At Prescott, he works to educate students of diverse ages and backgrounds to understand, thrive in, and enhance our global community and environment.
eeINSPIRE: Sparking Innovation in Environmental Education

This webinar is also part of eeINSPIRE, NAAEE's new webinar series presented in partnership with the US Forest Service. This series is designed to bring new ideas and thinking to USFS conservation educators, but is open to all who want to sign up!