Forests of New Hampshire Teacher Tour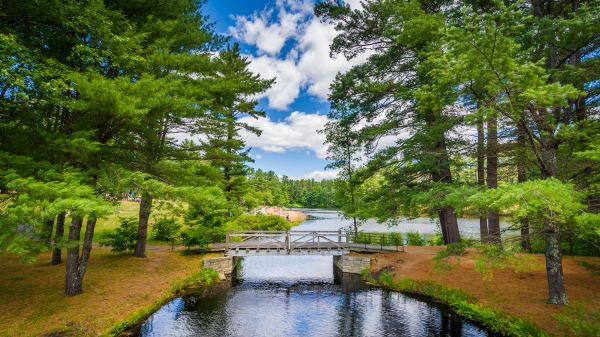 Project Learning Tree's (PLT) nationally acclaimed pre-K through high school environmental education curriculum is the framework for learning more about the importance of New Hampshire's forests. Tours combine math, science, technology, language arts, and social studies with current information about forest practices, up-to-date technology, and careers. 
Teachers will experience award-winning Project Learning Tree activities with links to STEM and NGSS that can be incorporated into curricula for K-12 students. Each participant will be certified as a Project Learning Tree teacher and be eligible for certification of 30 contact hours.
TOUR INFORMATION
Our tour will be based at the Bear Hill Cabins at Bear Brook State Park, Allenstown, NH. The tour will focus on the long-term sustainable management of New Hampshire forests. We will visit nearby logging operations, and sawmills, and will have opportunities to discuss field operations and multiple-use management considerations with foresters, wildlife biologists, and other natural resource professionals.
For more information or to register, please contact the office at (603)224-9699 or email Cheri Birch at cbirch@nhtoa.org.