Exploratory Scenarios Planning for Community Collaboration, Adaptation and Action - Online Course Starts June 16, 2021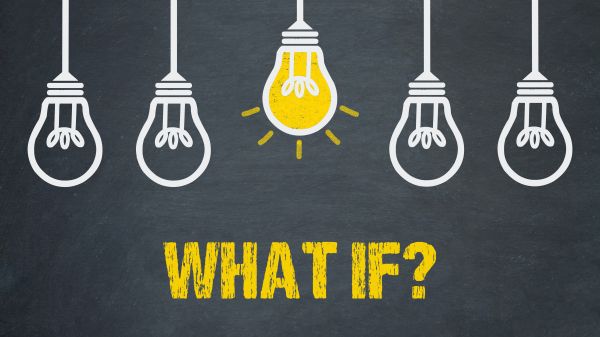 Take scenarios planning out of the corporate boardroom as a way to engage community members and stakeholders on complex and pressing issues like "over-tourism," rapid growth and development, the effects of climate change, economic change and volatility, inequity, housing affordability and technological change. Using an "exploratory" approach to scenarios planning helps communities gain confidence and control when the pace of change can be unpredictable, past trends may not be good predictors of the future, and significant forces at play may be beyond the their control.
Exploratory Scenarios Planning (XSP) helps communities deal with uncertainty by envisioning and considering a range of possible futures and creating an adaptive approach that responds to foreseen and unforeseen changes as they happen. Exploratory Scenarios Planning helps identify actions that will be important in a variety of potential futures, as well as indicators that suggest the need to pivot or adapt.
XSP can also be used to test existing plans and strategies against different future scenarios, or to feed the early stages of a strategic planning process by clarifying issues, developing effective strategies, and identifying priorities for contingency plans. De-emphasizing assumptions and instead focusing on exploring possibilities and root drivers enables communities to generate robust plans that account for a wide range of possible futures—even when those futures seem very different from each other.
Exploratory Scenarios Planning works even if you feel your town is too small to make much of an impact or to take the reins, you're feeling overwhelmed by the pace of change, or you don't have a lot of resources to invest in engaging your community.
In this course, you will:
Learn the basics of scenarios planning, and what distinguishes XSP from other forms.
Learn a straightforward Exploratory Scenarios Planning process by doing key parts of the process right away, as the course goes along.
Practice key parts of the facilitation process, and learn how to help your community move from a reactive, crisis, or overwhelmed stance to engage in XSP.
Learn how move groups through the XSP process from identifying drivers of change, uncertainty and disruption through developing strategies, implications and strategic insights.
Use case studies and group discussion to identify ways to translate the XSP process into action.
Use workshop templates to outline a process for your community.
IS THERE HOMEWORK?
Between sessions, you will have some simple questions to explore with community members and stakeholders, which will help you learn the process and deepen your insights.
Participating in the course might be a solo exercise for you, or you might decide to take take it with others from your community.
WHO IS THIS FOR?
Extension & community development professionals • Planners • Chambers of Commerce & business alliances • Place-based & conservation organizations • Historic & heritage preservation groups • Downtown & Main Street groups • Community leaders & leadership program participants • Consultants & facilitators • Regional alliances • Economic development organizations & staff
COURSE INSTRUCTOR 
Michele Archie, Principal, The Harbinger Consultancy
Michele helps conservation, heritage and community economic development organizations collaborate with small towns and rural communities to achieve preservation, economic and community benefits. She helps guide the development of regional collaboratives, strategic engagement and community-driven initiatives.
Michele draws from long experience with human and organizational resilience training; community dialogue program development and facilitation; and consensus decision-making processes to foster organizational improvement and help communities build capacity.
Michele's approach has always been integrative and multi-disciplinary. She holds an M.S. from the University of Montana's famously cross-disciplinary and action-oriented Environmental Studies program and a B.A. from Gonzaga University in political science.
SESSION DATES AND TIMES
Three live, 1 1/2 hour video conference sessions
Summer Session: Wednesdays, June 16-30, 2021 • 12:30 a.m.-2 p.m. PT/3:30-5 p.m. ET   
Fall Session: Wednesdays, Oct. 27 - Nov. 10, 2021 • 10:00 a.m.-11:30 p.m. PT/1-2:30 p.m. ET   
MORE DETAILS
Sessions available for replay in case you need to miss a session or want to review.
Early registration discounts through June 25: $195 ($245 regular course fee)
Group rate for multiple participants from the same organization or community: $150/person through early registration deadline, $195/person after
SESSIONS
Session 1: Getting Started with Scenarios
Scenarios Planning basics and approach
What sets Exploratory Scenarios Planning apart
XSP applications and key commitments
Identifying drivers of change, uncertainty and disruption
Exploring root causes
Facilitating the process
Session 2: Developing Scenarios
Defining uncertainty axes
Building a scenarios matrix to define four futures
Imagining conditions and responses
Exploring implications, strategies and insights
Facilitating the process
Session 3: Strategies and Next Steps
Identifying essential strategies
Defining inflection points and planning for flexibility
Facilitating the process
From XSP to action
Designing your community process — templates and best practices