Ecology for Teachers- Professional Development Field Course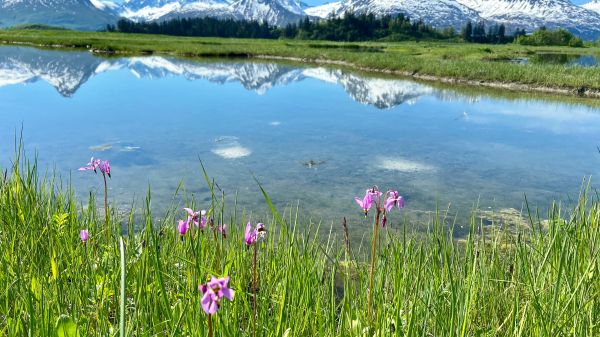 Prince William Sound College in Valdez, Alaska is offering a 3-credit professional development opportunity for K-12 educators. The week-long field course (July 31-August 6, 2022) will explore the interconnected relationships in the ecosystem while developing place-based, culturally responsive knowledge, awareness, and practical skills. Reconnect and reenergize your passion for teaching while immersed in the amazing Prince William Sound classroom.
The Ecology for Teachers professional development course provides a balanced approach of individual and group instruction that delivers content-rich, standards-based instruction. The 'for Teachers' model will explore ways to incorporate place-based learning, problem-based learning, and content standards into lesson planning. In addition, the courses will grow teacher knowledge, attitudes, and self-efficacy about culturally responsive teaching methods.
The target audience is K-12 teachers who are not content experts in Ecology. However, any K-12 teacher will benefit from the immersion into the maritime ecosystem of Alaska's Prince William Sound.
Participants will experience Alaska from the alpine tundra of Thompson Pass in the Chugach Mountain to tidewater glaciers in Prince William Sound. The week will include:
Comparing the ecosystems from alpine tundra, through boreal forest, to the marine environment of Prince William Sound
Discussing the cultural relevance of salmon and their importance to the ecosystem
Exploring Bligh Reef and learning about the Exxon Valdez oil spill and its effects on the marine environment
Observing marine mammals in Prince William Sound and learning about the ecology of the marine environment
Discussing climate change while observing a tidewater glacier
Practicing data collection techniques in alpine tundra, boreal forest, and marine environments
Learn about terrestrial and marine invasive species 
Students in this course will earn 3-credits from the University of Alaska. There will be a total of 48 hours of instruction that will include lectures, labs, field trips, and disussions.
The course costs $1875 which includes tuition, housing, and all activities during the course. Travel to Valdez and food are not included.
The course is limited to 15 teachers with 5 seats specifically allocated to Alaska teachers. Interested teachers can fill out a short form and you will be contacted with information about how to register.