Earth Action Hub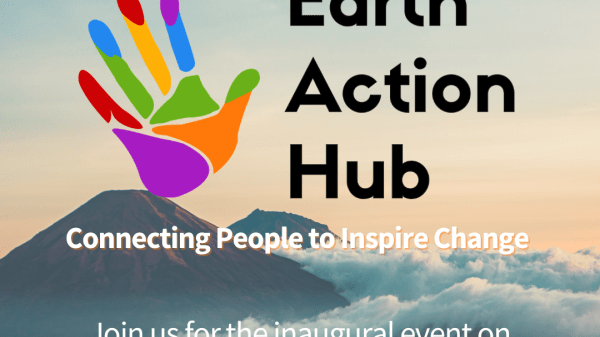 Register to attend Earth Action Hub's virtual inaugural event on the 21–23 of May, hosted by the Foundation for Environmental Education. Earth Action Hub is a global, youth-led project with the vision of creating an online collaborative community that will serve as inspiration and support for continued environmental action across the globe. The upcoming three-day event will serve to highlight sustainable solutions to the climate crisis and empower individuals to take positive actions for our planet. 
Organized by seven young people, it was important to make sure that Earth Action Hub was as accessible (and as safe) as possible. For this reason, Earth Action Hub is free to join for everyone aged 16 and older, regardless of gender, nationality, religion, education level, or experience with climate action. 
From May 21–23, Earth Action Hub will be hosting over 50 inspiring talks, dynamic conversations, and interactive workshops that range from biodiversity conversation and youth leadership to resilient architecture, Indigenous knowledge and much, much more! In addition, participants will have the opportunity to join various networking activities, see art and films in the virtual Art Space, find useful resources in the Knowledge Hub, learn about the partners in the Exhibition Hall, enjoy daily activities in the form of 'Earth Explorations,' and lastly (but perhaps most importantly) receive the knowledge, skills, and support to develop their own personal climate action plans!  
Joining Earth Action Hub means joining a community that will support one another in taking climate action—no matter how big or small.