Compass to Nature Workshop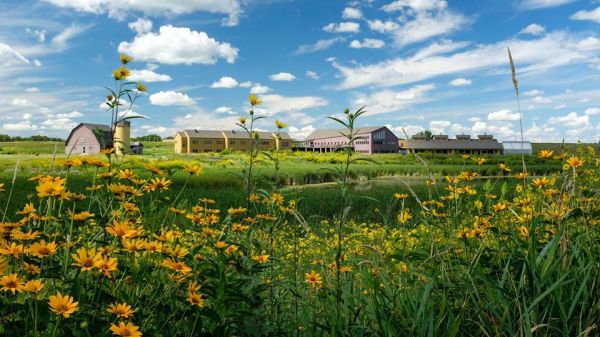 All who work with children are invited to attend this introduction to The Compass to Nature, an innovative approach to using outdoor classrooms developed from the Prairie Science Class partnership at the PWLC between the Fergus Falls Public Schools and the U.S. Fish and Wildlife Service.  The PSC partnership was recognized with NAAEE's Outstanding Service Organization, Regional Level Award in 2015.
Join a community of education practitioners who are trained in using the Compass to Nature at their school sites and when visiting the PWLC with their classes.
The workshop is an opportunity to gain knowledge and authentic experience in the prairie pothole ecosystem with direct carry-over to any geographic location, any age or grade level, and any seasons.
You will receive a certificate for seven continuing education clock hours.  They will practice using science field equipment outdoors including field journals, thermometer, wind meter, cloud chart, and hand lenses.  All equipment and materials are provided.
Workshop instructors are Mona Davis, 4th grade teacher for Fergus Falls Public Schools, and Molly Stoddard, environmental educator for the U.S. Fish and Wildlife Service.  Both work at the PWLC. 
This workshop is free of charge.  It takes place indoors and outside in the blooming, buzzing summer prairie, integrating multiple academic subject areas.
For more information and to register, call the Prairie Wetlands Learning Center at 218-998-4480.   You may also visit  https://www.fws.gov/uploadedFiles/Educator%20Workshop.pdf