Climate Conversations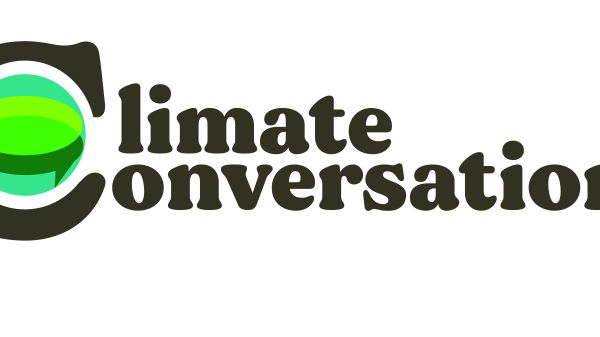 Climate Conversations is a 6-session online program that improves your ability to effectively and authentically engage others in discussing climate change. While there are many resources that teach you how to frame your climate messages, there are few programs like Climate Conversations that provide opportunities to consistently practice them in a low-stakes environment. 
By the end of the program, you will have learned and practiced how to talk about climate science in a variety of settings, including conversations with colleagues, clients, and family.  The communication skills we explore will not only help you listen and talk about climate change, they can be applied to any challenging conversation or topic.
Who should participate?
This program is for professionals, volunteers, and anyone who has a role where they need to up your climate conversation game. Climate conversations is an opportunity for you to hone your skills to connect with people from a variety of backgrounds and perspectives. 
Program Structure and Content:
The sessions are fully interactive and experiential — few slides or lectures.  The expert facilitators create a safe, comfortable and playful learning community. 
We will explore the principles of listening, inquiring and empathizing in order to build trusting relationships, which is the gateway to reaching hearts and minds.  
And because "It's not just what you say, it's how you say it,"  we will explore the concept of Presence to confidently advocate for your beliefs. 
The 90 minute sessions fly by, as you jump in and out of breakout rooms, getting to know new friends and colleagues, and continuously challenging yourself to listen and speak using new tools.
Schedule and Course Outline:
Fridays Fall 2023| 9/29, 10/6, 10/13, 10/20, 10/27, 11/3 |
3:00pm–4:30pm ET (12:00 Noon–1:30pm PT)
Session One: Listening. Friday, September 29, 2023; Engage others in collaborative dialogue by making them feel heard.
Session Two: Inquiring. Friday, October 6, 2023; Engage others by probing for shared values and interests.
Session Three: Empathizing. Friday, October 13; , 2023; Engage others by practicing perspective-taking.
Session Four: Advocating. Friday, October 20, 2023; Engage others with confidence regardless of your level of expertise.
Session Five & Six: Practicing. Friday, October 27 & Friday November 3, 2023; Engage others by applying the behaviors experienced in Sessions 1–4 to real-life scenarios.