Classroom Grants & Environmental Stewardship: NYC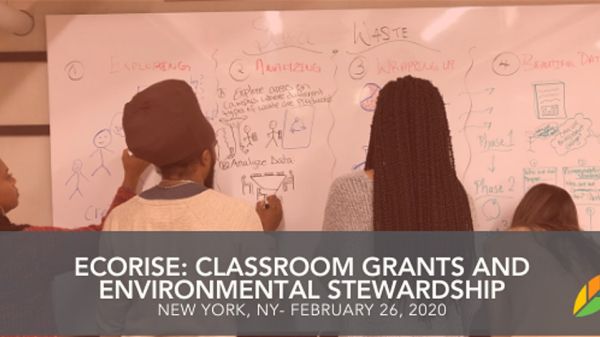 Explore how EcoRise curriculum, resources, and grant funds can be used to increase student engagement and cultivate eco-literacy and student innovation on your campus.
Through hands-on professional development, teachers will develop the skills and tools that they need to help their students evaluate sustainability issues related to energy, transportation, waste, water, food, air, and public spaces. In addition, teachers will access EcoRise's Sustainable Intelligence and Design Studio curricula to empower their students to design effective, measurable solutions to solve sustainability challenges on campus, through scientific inquiry, eco-audits, and student driven grant funds for green campus projects.
This workshop is free and open to current K-12 teachers. All content areas are welcome. Please bring a laptop and a personal water bottle for use.
Breakfast and lunch will be provided. Thank you to Salesforce for hosting!
Questions? Email EcoRise staff at support@ecorise.org.
Get started today: ecorise.org/enroll.